Event report
[SPECIAL CIIE] So much happened last week...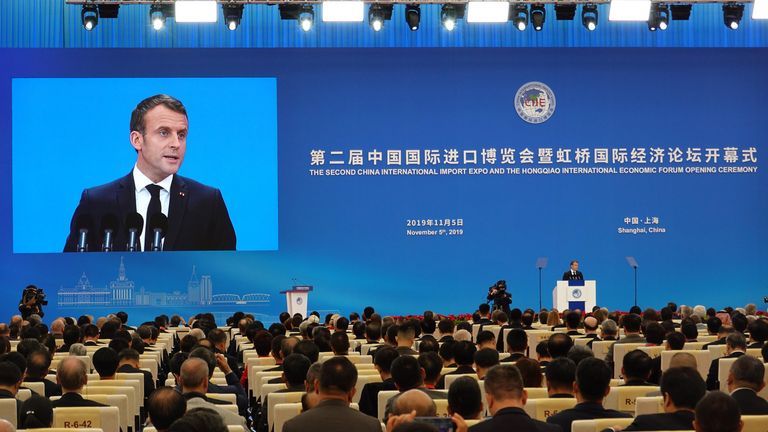 On the occasion of the China International Import Expo (CIIE), CCI FRANCE CHINE was delighted to take part in the promotion of France, its growing attractiveness, its flourishing businesses with precious know-how in many industries and its beautiful regions full of resources.
PAVILLON FRANCE @CIIE
Choose France
CCI FRANCE CHINE is glad to work along with the French Institutions to support the strategic cooperation of Team France Export and Choose France in order to offer the best conditions of investments & reception in China and in France to our partners.
ROUND-TABLE @CCI FRANCE CHINE
Business in china, overview of the market and best practices
CCI FRANCE CHINE in collaboration with Business France and Les Conseillers du Commerce extérieur de la France (CCE), was pleased to welcome French Delegations on November 5th around panel discussions about business climate in China, sectoral variations and evolutions of the Chinese market, the new regulations on foreigninvestments, the understanding of interculturality in human resources and feedbacks from companies established in China.
INAUGURATION @WEST BUND CULTURAL DISTRICT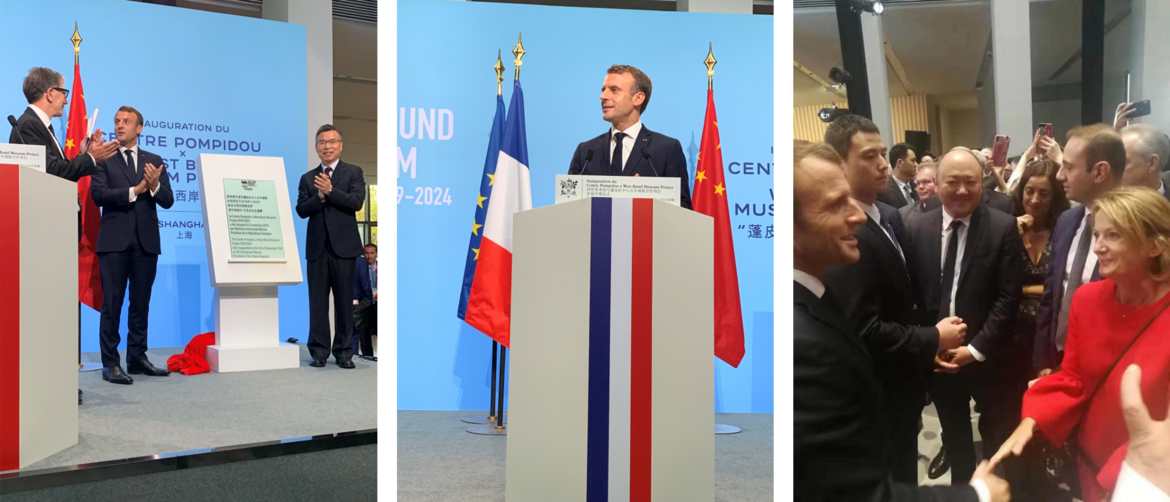 Centre Pompidou Art Museum
Emmanuel Macron inaugurated a branch of Paris's famed Centre Pompidou modern art museum in the West Bund Cultural District in Shanghai on Tuesday 5th November. This outpost, a world premiere for a western Museum, will display its collections in a 25,000-square-metre building on the banks ofthe Huangpu River that traverses the financial hub of 24 million people.
SEMINAR @CCI FRANCE CHINE
Choose France
On November 6th, CCI FRANCE CHINE hosted the Choose France seminar organized by Business France in presence of Benoit Guidée, Consul General of France to Shanghai and Christophe LECOURTIER, Business France Group CEO. This seminar was focused on highlighting the strengths of France's regions to foreign investors, with the aim of strengthening investment momentum in French regions.
In the presence of representatives of Région Hauts-de-France, Paris Region, Région Réunion, Invest in Provence - Provence Promotion, CCI Paris, as well as French and Chinese companies.
OPENING CEREMONIES @CIIE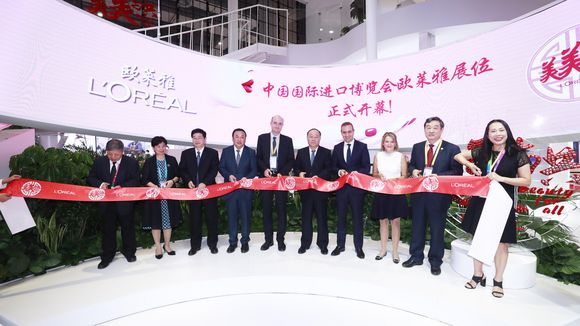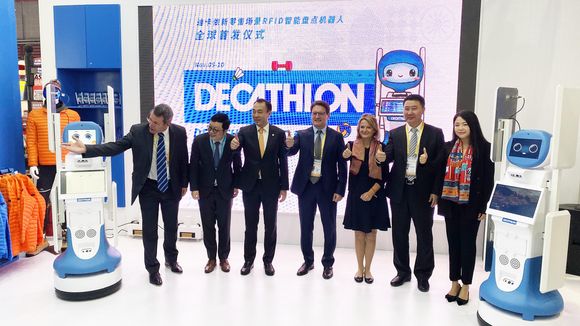 CCI FRANCE CHINE members' booth at the CIIE
On November 6th the French cosmetic Group L'Oréal revealed its beauty-tech booth on the theme "Beauty for all", followed by Decathlon on November 7th, few days after the sport brand unveiled a new product, the RFID robot "DE-BAO", for new retail use.
Thanks to L'Oréal, Decathlon and all CCI FRANCE CHINE Members present at CIIE for sharing their know-how and for being active Members of the Chamber since so many years.