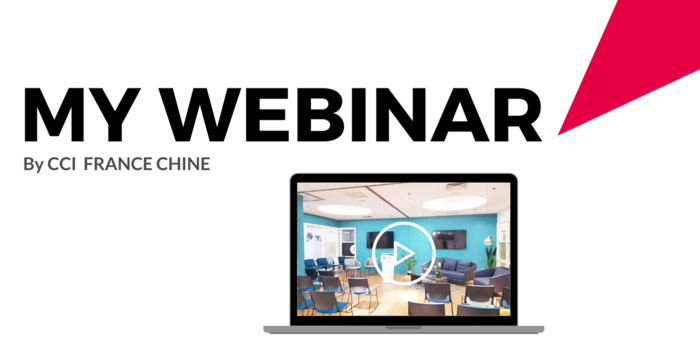 Organize your online conferences with us and promote your events via CCI FRANCE CHINE network!
My Webinar provides optimal conditions for conducting online conferences using professional audio and video equipment. This service also includes support, by CCI FRANCE CHINE's teams, on the organizational and technical aspects of the event, as well as a high-visibility via CCI FRANCE CHINE's communication channels towards our members network.
PACKAGE INCLUDES
Technical
1h Webinar up to 50 participants
Room rental with professional video and audio equipment
Support of professional technician
Customizable interface
Video recording
Communication
1 WeChat article in Official Account
1 WeChat article in weekly push
1 National Newsletter
1 Article on website
PRICES
In order to support companies in the resumption of their activities during the covid-19 crisis, CCI FRANCE CHINE launches "My Webinar" at a preferential rate over the coming months.
Member Price : from 7 500 RMB*
Non-Member Price : from 10 000 RMB*
*All taxes included / Options : 40 RMB per additional participant / 1 500 RMB per additional hour
This new service is part of "Le Booster", the brand launched by the CCI France International network, which symbolizes the place of reception and accommodation of French companies, but also all the practical services offered on these sites, to support this companies in the conduct of their activities abroad.