Event report
HR Working Group: The adaptation of companies in a new and uncertain world
On July 22nd, CCI FRANCE CHINE held a Human Resources Working Group event and webinar to discuss how enterprises have adapted during the pandemic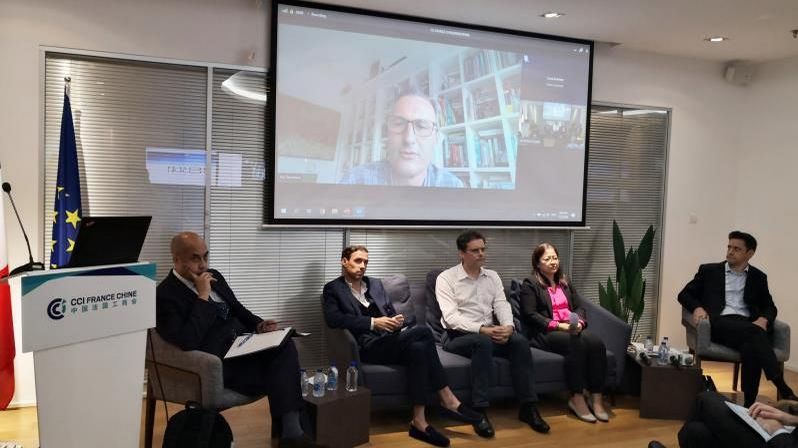 The event was a round table attended by five leaders who shared how their companies have adapted and continue to do so in this uncertain time.
Attendees were presented and discussed the results of the study, conducted by Dragonfly Group HR Consulting & Daxue Conseil in April 2020, on the impact of the epidemic on the organization and HR in French companies in China.
The study outlined:
Measures taken since the beginning of the outbreak
Main HR challenges
HR policies
Future prospects
Download the study results:
Many thanks to all our guest speakers Eric Charlery, Asia VP Radiall, Stéphane Monsallier, CEO of System in Motion, Jean-Laurent Vilon, Managing Director APAC for Mazarine, Zhang Xiaohua, HR Leader of Adeo Global Sourcing Asia, and Philippe Comolet-Tirman, Executive Director Dragonfly Group HR consulting.
And a special thanks to Eric Tarchoune (Dragonfly Group) and Fabienne Cao (Air France KLM) for moderating and coordinating this event.
ABOUT HUMAN RESOURCES WORKING GROUP
The Chinese market has many particularities in terms of recruitment and human resources management. Adopting local culture and understanding cultural differences are the foundations for successful recruitment.
Therefore, the HR Working Group was created to provide a platform to network and exchange with peers, to share knowledge and perspectives in diverse fields and to generate new ideas.
Members meet every quarter to discuss HR issues and trends in China.
To find out more please click here