Event report
ROUND-TABLE: Sectoral analysis - Visions from MNCs
Thursday, June 4th, CCI FRANCE CHINE Shanghai hosted a unique sectoral round table with 6 major Executives from Patron Members of the French Chamber.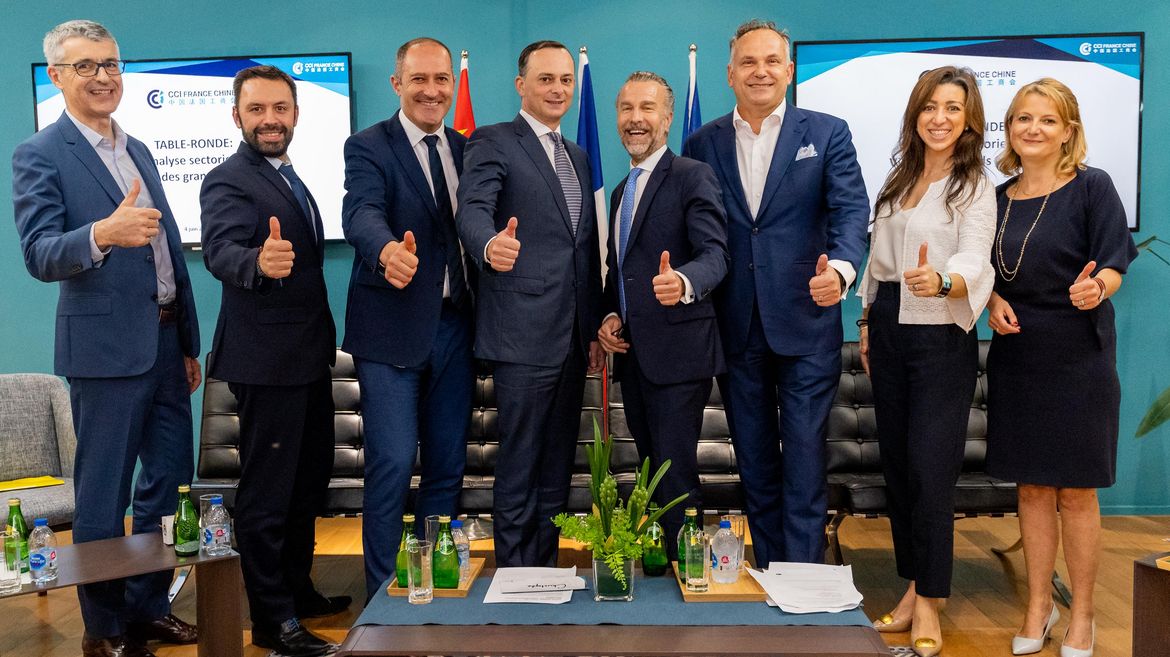 All 6 presenters were experts of different major business sectors, ranging from hospitality to electronics. They outlines the difficulties caused by COVID-19, how they overcame them, how it affected their particular sector, and gave ideas into the future for their sectors during these times.
Leading the change in their companies, they communicated insights to inspire, connect, and share solutions to better understand what's going on in the business world.
A Great Thanks to our 6 guest speakers for sharing their visions for the future:
Christophe Lauras, Senior Vice President Operations China – Accor, President of CCI France China
Javier Gimeno, Senior Vice President, CEO Asia Pacific Region – Saint-Gobain
Jean-Charles Fortoul, CEO APAC Resorts – Club Med
Pius Hornstein, Sanofi China
Francois Tardif, President – Faurecia China
Oliver Dubroeucq, General Manager SAIFEI/ Safran VP for COMAC
And a special thanks to Caroline Penard & Natacha Leyre, moderators of this session, but also to the audiences round up in person and online.
Photos by Andrea Martinez