Event report
Intellectual Property Conference in Shenzhen in cooperation with Wework.
The CCI FRANCE CHINE hold the second Intellectual Property Conference on Thursday, October 24th. Our two distinguished speakers have made a good talk show on this topic.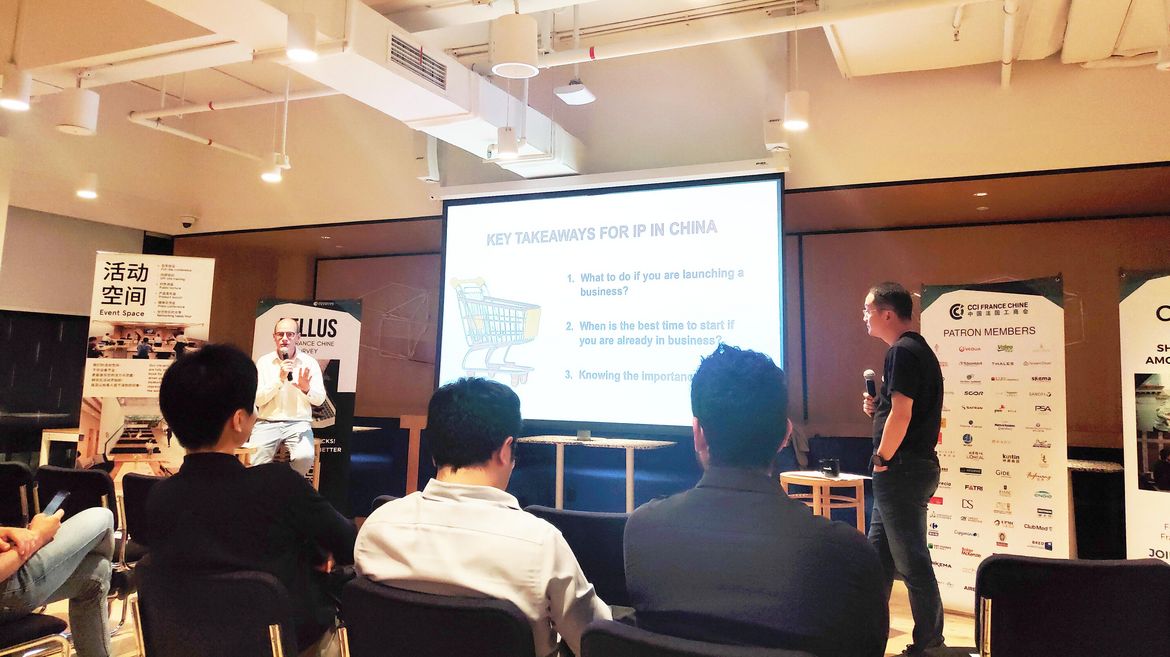 A win-win rule between the creator and the whole society is the principle of the protection for creations. Although French and Chinese environments of the protection of creations are quite different, at the same time, French and Chinese entrepreneurs have a different mindset of respect for creators' work.
Thanks to Raymond CHAN for sharing his successful experience with IP transactions by making good use of the IP law. And a great thanks to Vincent REMY for presenting some specific case of IP and telling us clearly when is the best time to start the IP and how to do in a different stage of business.