Event report
En aparté with Group Figaro
A meeting with a leading figure of the Media Industry to get an overview of challenges of Media Groups nowadays in France and China.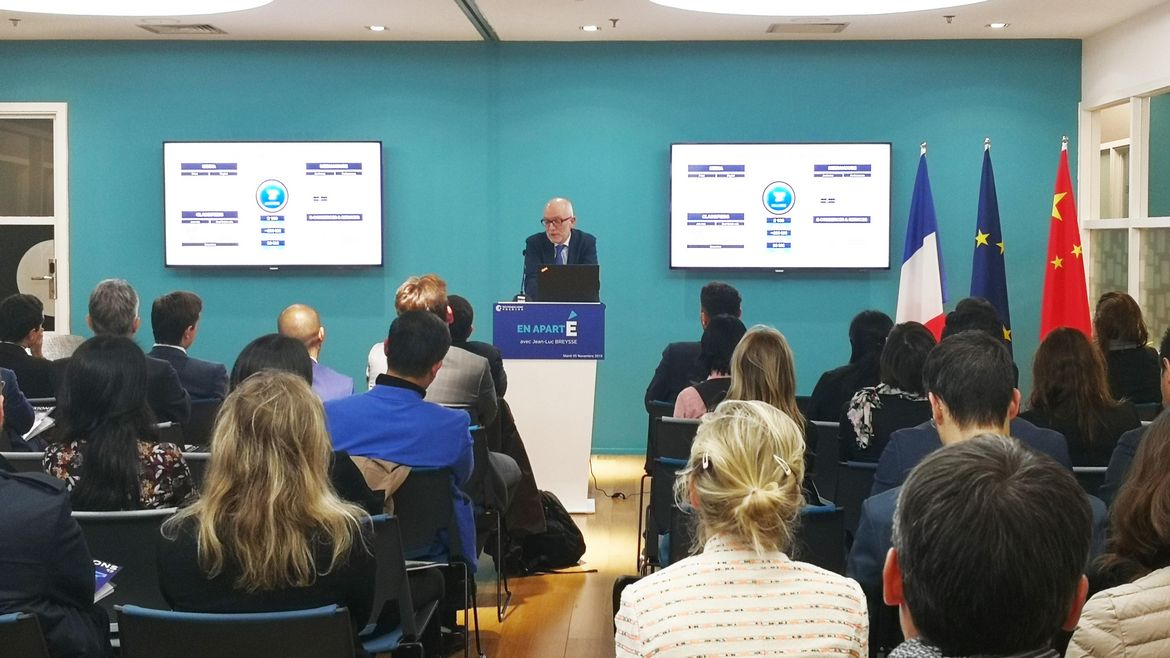 On November 5th, CCI FRANCE CHINE was glad to welcome Jean-Luc BREYSSE, Group Figaro Deputy CEO and Eileen LE MUET, VP International Group Figaro for the 2nd edition of "En Aparté": CCI FRANCE CHINE exclusive event to host leading figures.
They shared a great overview of Group Figaro's history since 1826, its strategy of diversification and its future projects in China.
BIOGRAPHY JEAN-LUC BREYSSE
Jean-Luc Breysse, 56 years old, joined the Figaro Group as Deputy General Manager and member of the Executive Committee, in February 2012. He is in charge of both Administrative and Financial departments of the Group (Finances, HR's, Mergers and Acquisitions, Information Systems Division/IT, Facility Management). He also takes over the auditing and the organization of the Figaro Group.
The Figaro Group is a diverse group of media companies and services. The main focus of the group is the publication of Le Figaro, the biggest daily national newspaper in France with over 313,000 copies distributed everyday.
Over recent years, the Figaro Group has become an important digital news stakeholder: As a result, Lefigaro.fr is the leader in terms of news sites with nearly 23.5 million unique visitors per month (Médiamétrie - global internet - December 2018).