HR Focus
Talent Trophy China 2019
CCI FRANCE CHINE in partnership with the French Embassy's Cultural Center in China, AUF, SKEMA Business School and Valeo China, held the 7th edition of "Trophée des talents" in Canton on Thursday, September 19th, at Guangzhou Four Seasons Hotel.
The awards ceremony took place during the Annual Welcome Back Cocktail organized by the CCI FRANCE CHINE, gathering over 120 persons, including all laureates, the official partners and decision-makers of French and Chinese member companies of the French Chamber of Commerce.
We were delighted to have Mr. Christophe LAURAS, President of CCI FRANCE CHINE, Ms. Siv Leng CHHUOR, Consul General of French Consulate in Guangzhou, Ms. Annick de KERMEDEC-BENTZMANN, Honorary President of CCI FRANCE CHINE, Ms. Caroline PENARD, General Manager of CCI FRANCE CHINE, Mr. Matthieu DUMONT, China Campus Director of SKEMA Business School, Mr. John CHEN, Valeo Wiper China VP.
PURPOSE OF "TROPHÉE DES TALENTS"
The Talents Trophy is a competition dedicated to Chinese students following Sino-French majors, in order to make those younger generations aware of tomorrow's challenges. The aim is to evaluate the business, technical and linguistic skills of the students regarding actual topics, selected by our official partners, and to reward the most innovative and most talented of them.
The aim is twofold: highlight and encourage Sino-French sections, and support linkages between the business world and the education.
THIS YEAR TOPIC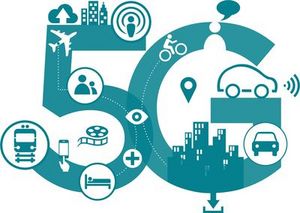 The topic 2019: « Comment la 5G, étant la prochaine génération de technologie sans fil, pourrait influencer votre expérience en voiture, votre mobilité, ou même votre vie ? »
THE WINNERS
After the fierce competition, the CCIFC and its partners had the honor to congratulate and reward the following students:
AUF Special Prize : Ms. JIN Yanyun from Suzhou University
1st Prize: Ms. TIAN Jingxin from Beijing Foreign Studies University (French Program)
2nd Prize: Ms. JIN Yanyun from Suzhou University
3rd Prize: Ms. LIU Qian from Beijing Foreign Studies University (Etudes francophones)
4th Prize: Ms. LI Mingyuan from South China Normal University
5th Prize: Ms. CHEN Yanghan from Communication University of China
6th Prize: Ms. GAO Tianci from Nanjing University
7th Prize: Ms. SUN Hanyue from China Foreign Affairs University
8th Prize: Ms. ZHU Hongyi from Wuhan University
9th Prize: Ms. YAO Tingyu from Hebei University
10th prize: Mr. GUAN Kaiding from Guangdong University of Foreign Studies
OUR PARTNERS

This annual event has been made successfully through the loyal support of all partners of the French Chamber of Commerce: French Embassy in China, AUF(Agence universitaire de la francophonie), SKEMA Business School, Valeo, Guangzhou Four Seasons Hotel, Les Fréres Vignerons du Roussillon and media partners: Hujiang Français and Le monde du français.
DISCOVER THE PHOTOS