Shanghai Support Measures for Companies Amid Current Lockdown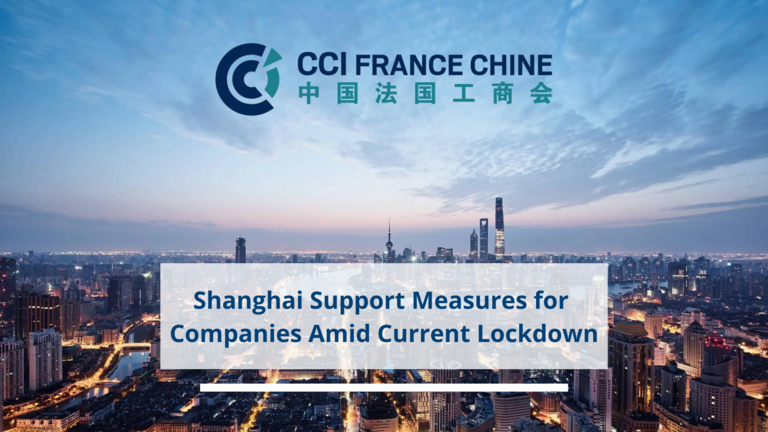 Dear Members, Dear Friends,

With the current situation in Shanghai, CCI FRANCE CHINE is more than ever mobilized to keep our business community active and united. We are at your disposal for all specific needs and requests. Our services remain operational and we will keep all the community informed about the updated policies in Shanghai, especially for the supporting measures amid the current lockdown.


At a recent press conference on Tuesday, the Shanghai Government released a 21-points document to assist businesses in the city and promote development while fighting against COVID-19 outbreak.

The document sets out tax rebates and reductions, fee reductions, rent reductions and exemptions, financial subsidies, and measures to stabilize employment, which are all part of the city's latest effort to help businesses through the challenging period in many sectors including catering, retail, tourism, transportation, and exhibitions.


We encourage you to contact us or contact local bureau of commerce in Shanghai for detailed information to raise attention from the government for the specific needs of the companies' operations.
Finally, we remain fully confident that we will all be able to gather soon. Feel free to contact us directly with any questions. Take care and good luck to all.

Your CCI FRANCE CHINE Team