[Replay] Digital transformation in HR management
Digital transformation is a trend that everyone has been talking about for the last 5-years but there is still a lack of demonstration of application.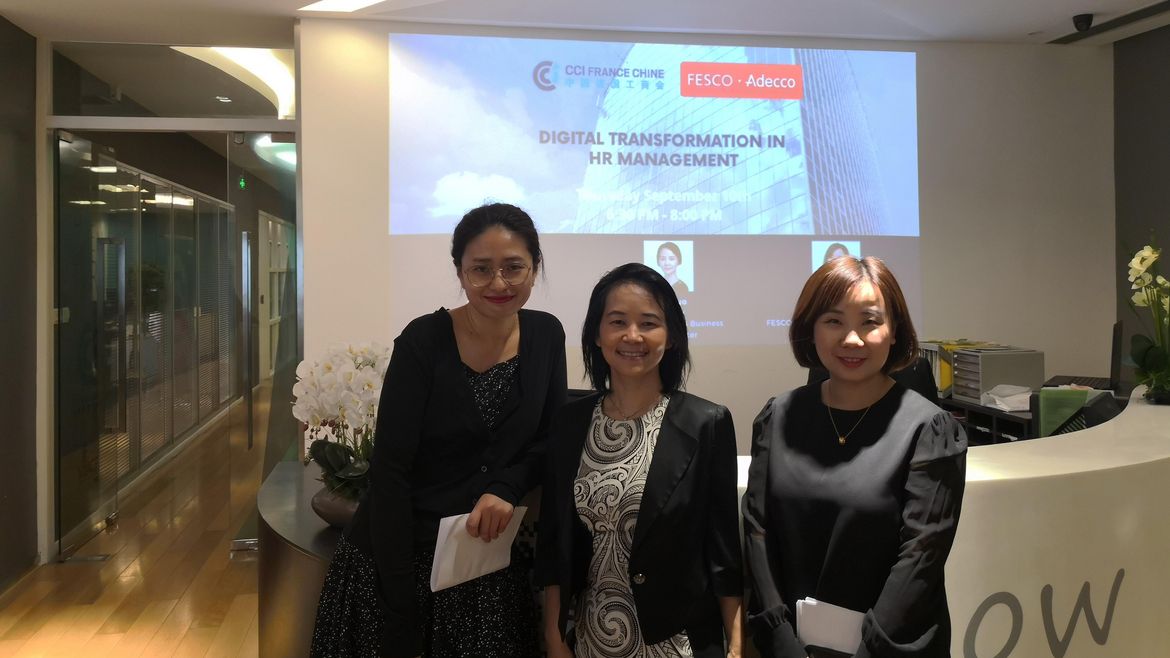 On Thursday, September 10th, CCI FRANCE CHINE was pleased to welcome FESCO Adecco for a conference and webinar on "Digital Transformation in HR Management" by industry experts.
The conference was led by HR and Digital experts. They discussed the key drivers and goals of companies when implementing Digital transformation in HR, shared practical examples and their results, discussed challenges you may face and how to overcome them and finished with a Q&A Session.
Thanks to our 3 guest speakers:
Chris JIANG, Director at FESCO Adecco's Digital Transformation Center
Rola LUO, Director of FESCO Adecco's Business Service Center
Vivian CHEN, Director of FESCO Adecco's Payroll Solution Center
Click here to view the presentation.