Companies news
L'Oréal China introduces "Good Planet, See U", its green consumption advocacy project for 2020
Following L'Oréal's announcement of its new sustainability program "L'Oréal for the Future", L'Oréal China introduces the program details to Shanghai.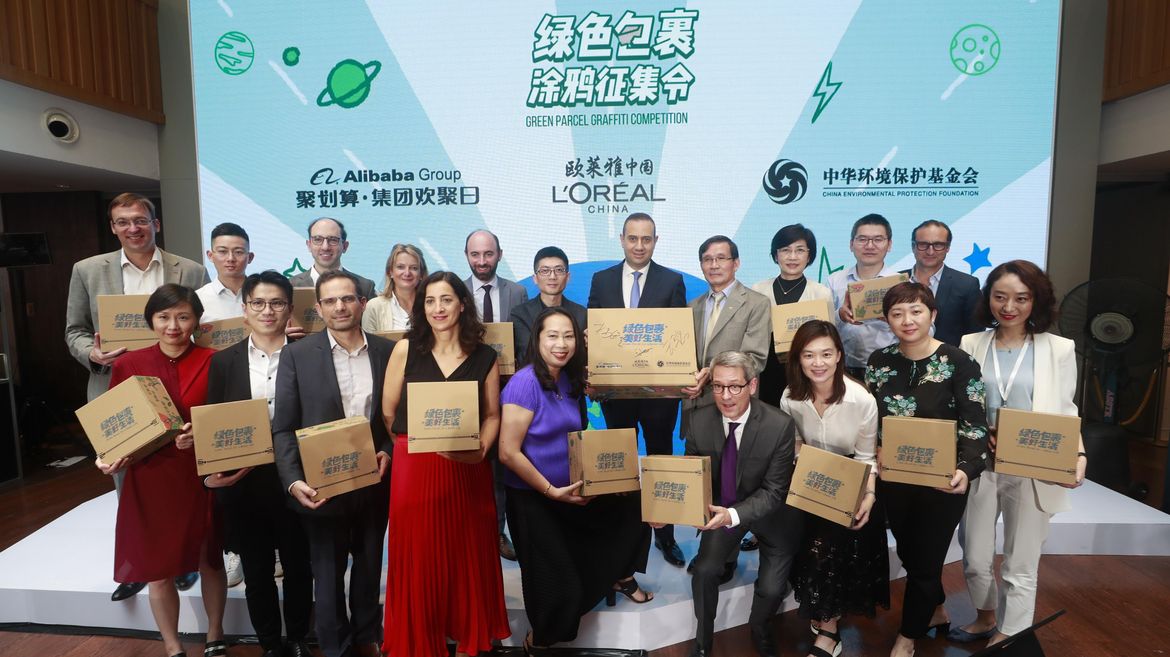 The new sustainability program "L'Oréal for the Future" lays down the Group's latest set of ambitions for 2030. Taking a two-track approach by both accelerating its internal transformation and empowering its business ecosystem externally, L'Oréal is committed to working with its partners to deal with urgent social and ecological challenges, promote more sustainable consumption and protect the planet for a better tomorrow.
Together with the group's new program "L'Oréal for the Future" and targets, L'Oréal China is launching "Good Planet, See U" green consumption advocacy project for 2020. Uniting all brands, there is a series of diversified online and offline green consumption activities carried out this year, in order to open up the path from insight, interaction, co-creation to consumption. Including:
Recruiting "Partners of Tomorrow" and calling for immediate action for tomorrow's good planet;
Continuing to focus on green parcel and jointly launching the "Green Parcel Graffiti Competition" consumer co-creation campaign with the China Environmental Protection Foundation and Alibaba Group;
Together with Alibaba Group to kick off the first "Super Group Day " campaign with a green consumption theme on Juhuasuan platform, spreading the concept of green consumption to the public and calling on all to take action;
Jointly launching the "Contemporary Chinese Youth 'Concept of Tomorrow' Report", the first report on the sustainable concept and action of Chinese young people in the post-epidemic era, with BottleDream, a B-Corp;
Holding the "Good Planet, See U", a green consumption interactive exhibition, which will be open to the public at the K11 Chi Art Museum in Shanghai from July 4 to 12, in order to let the public have a more intuitive understanding of environmental protection and sustainable development.
Read the full press release, click-here.
L'Oréal China Launch Event
On July 3rd, CCI FRANCE CHINE had the pleasure of attending the launch of L'Oréal China's "Good Planet, See U" in Shanghai.