Gala and evenings
GALA SHANGHAI 2023
Once a year, CCI FRANCE CHINE Shanghai organizes its Gala dinner, a unique occasion to meet the Elites from the French and Chinese business community in the most exclusive atmosphere.
This year, we will put awareness on sustainability and environmental protection.

This edition will bring together up to 800 people from all industries within the French and Chinese business community, in presence of Officials, Executives and Media. Hosted at the 5 star hotel in Shanghai: the Shangri-La Pudong, this evening will offer exceptional shows and performances alongside an upscale dinner à la Française.
- OUR PARTNERS -
- PROGRAM -
When: Friday, May 26th, 2023
Where:

Pudong Shangri-La, No.33 Fucheng Road, Pudongxin District
浦東香格里拉大酒店, 浦东新区富城路33号

Agenda:

5:30 pm – 7:00 pm: Champagne Cocktail
7:00 pm – 10:00 pm: Exquisite French Dinner
10:00 pm – Late: Nightfall Dancing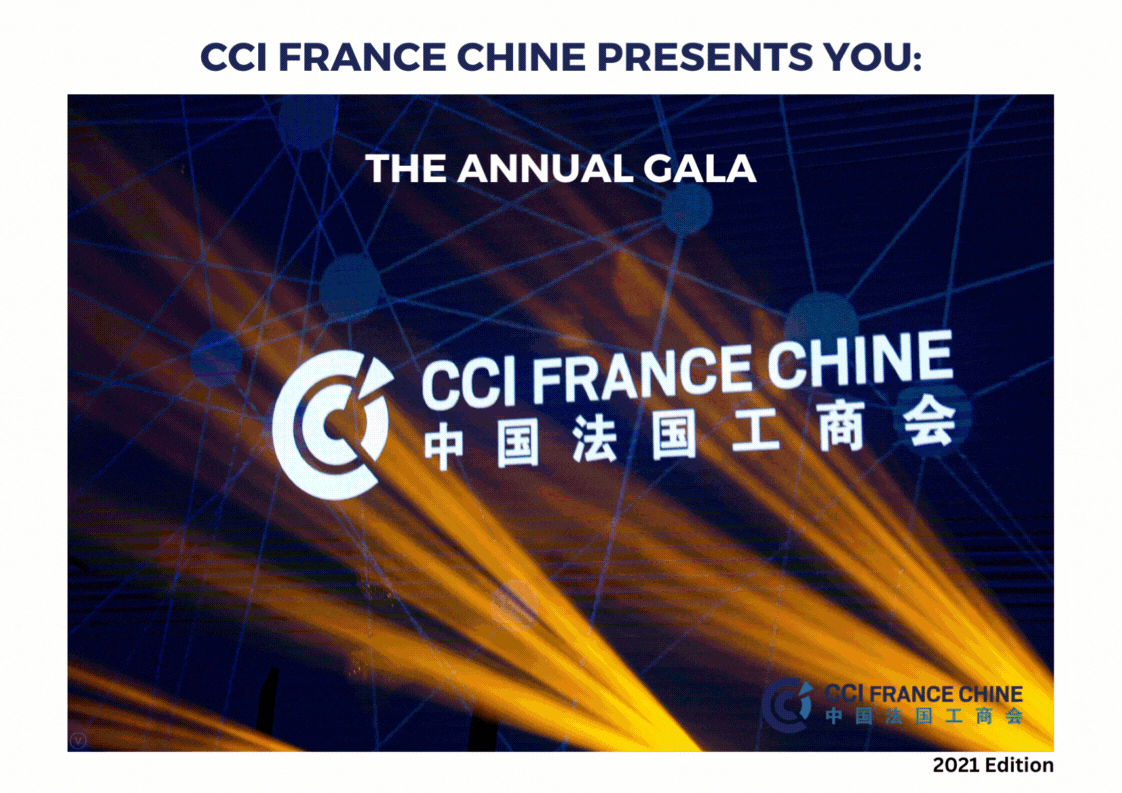 - BECOME A PARTNER -
Taking part in CCI FRANCE CHINE Shanghai Gala is a great opportunity to extend your brand notoriety and image among the French & Chinese Business Community.
Be visible before, during and after the event.
Discover our sponsorship offers!
Do you have a specific question? Get in touch with us today to find out more about this special event.
- BOOK YOUR TABLES & SEATS –
Get a table for your company and invite your guests!
CCI FRANCE CHINE Members' Price*
RMB 1 850 per seat
RMB 20 350 per table (11 seats)
CCI FRANCE CHINE non-Members' Price*
RMB 2 550 per seat
RMB 28 050 per table (11 seats)
*All above-mentioned prices are subject to applicable VAT = 6,72%
Download our Reservation Form here
Please make your registration before May 12th, 2023!
- CONTACTS -
Pascal CHEN

East & Central China Director

French, English & Chinese Speaker

chen.pascal@ccifc.org

Delphine YAO

Corporate Relations & Chinese Business Director

Chinese, French & English Speaker

yao.delphine@ccifc.org

Alexandre GRANGEAT

Operation Manager

French & English Speaker

grangeat.alexandre@ccifc.org

GAO Zeqi

Business Development Officer

Chinese, French & English Speaker

gao.zeqi@ccifc.org