Companies news
Financial Times ranks Master in Management 12th worldwide
October 28th, SKEMA's Master in Management has been ranked 12th worldwide & 4th in France, by the Financial Times in the newspaper's ranking of master in management programmes around the globe.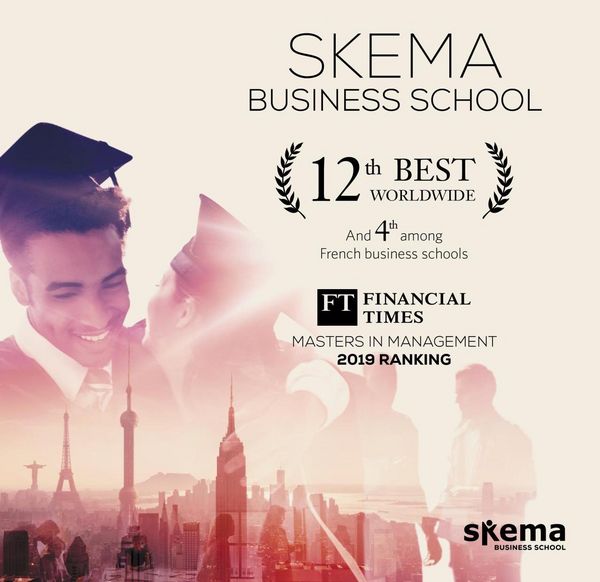 Skema Business School has climbed 13 places from last year and entered into the Top 15 bracket for the first time. SKEMA has been included in this ranking since its creation in 2009. Its 2019 entry to the FT's list of the top 15 of the world's best business schools is a great recognition of the rise of the school over the years.
See SKEMA's 12th place worldwide ranking here at FT.com
"We can measure how far we have come since we entered the ranking in 2009 and be proud of the progress... a great recognition of the school's internationalization strategy and the success of our graduates... a deeply satisfying reward as SKEMA celebrates its 10th anniversary this year,"

Alice GUILHON, SKEMA's Dean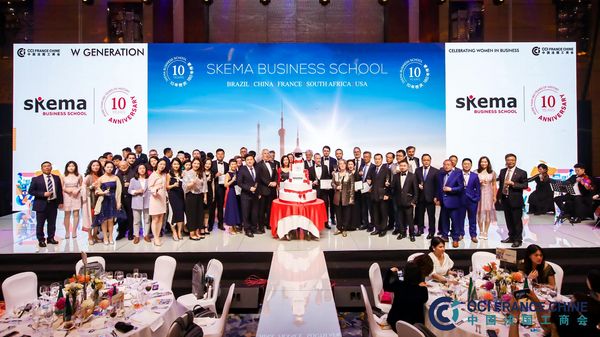 In France, SKEMA's Master in Management has been placed fourth among the 22 best French Grandes Ecoles represented.
This ranking takes into account, among other factors, graduates' appreciation of their school, their careers and career development over the last three years. SKEMA stands out particularly well in the Aims Achieved category that looks at how graduates have achieved their objectives thanks to the Master in Management degree; we're ranked sixth worldwide on this criterion. In the International Experience category, SKEMA is ranked ninth in the world.
The school's progress in the ranking is a reflection of its teaching model: to share the incomparable wealth of a truly global and multicultural experience with its students, of 120 nationalities, on its seven campuses around the world.
With 8,500 students and 45,000 alumni, SKEMA Business School is a global school that trains the talents needed for 21st century companies. SKEMA established its China Campus in Suzhou in 2009, where it teaches programs in Management, International Business, Luxury and Fashion Management , Entrepreneurship & Innovation, Corporate Financial Management, International Marketing and Business Development. Every year, it welcomes more than 800 Chinese and foreign students. Recognized by the French Ministry of Higher Education and Research, SKEMA is a member of the Conférence des Grandes Ecoles (CGE) and of the European Foundation for Management Development (EFMD).