Our vision on …
[CHAMBER NEWS] Interview of Christophe Lauras, President of CCI FRANCE CHINE for china.org
A focus on foreign investments and business cooperation with China.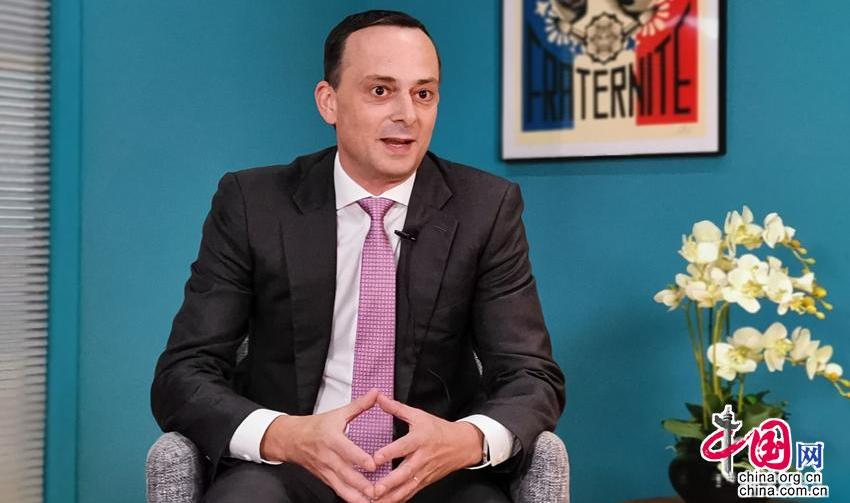 Christophe Lauras : « la Chine est un marché prometteur »
" « N'hésitez pas. Venez en Chine, les opportunités sont très grandes. C'est un très beau pays pour installer son entreprise et faire des affaires ». C'est ainsi que Christophe Lauras, président de la Chambre de commerce et d'industrie française en Chine (CCIFC), a exprimé sa confiance dans le marché et le développement économique de la Chine lors d'une interview exclusive avec china.org. Il en a profité pour encourager davantage d'entreprises françaises à développer leur génie, à participer activement au développement économique de la Chine et à partager des opportunités fructueuses.
La Chine est devenue un leader dans les technologies, l'intelligence artificielle et le numérique
Avec le recul, et constatant les énormes changements survenus dans le pays alors que la République populaire de Chine fête le 70e anniversaire de sa fondation, M. Lauras s'est dit émerveillé par le rythme de sa croissance économique et de son développement social. « La Chine était l'usine du monde, elle est maintenant le centre de recherche et de développement du monde. Elle est leader en technologies, en intelligence artificielle, en numérique. On est passé du Made in China au "Designed by China". Le développement des infrastructures… ». "
Lire la suite de l'article en Francais: click-here
Read the full article in Chinese: click-here
Visionner l'interview vidéo/Watch the video : click-here
Source : china.org