Focus group
Agro-Food Working Group: "Agro-ecology, a new agricultural paradigm"
"Agro-ecology, a new agricultural paradigm", this was the main topic of the Agro-Food Working Group held on Thursday, September 12th in Beijing & broadcasted in Shanghai and Guangzhou with around 50 participants.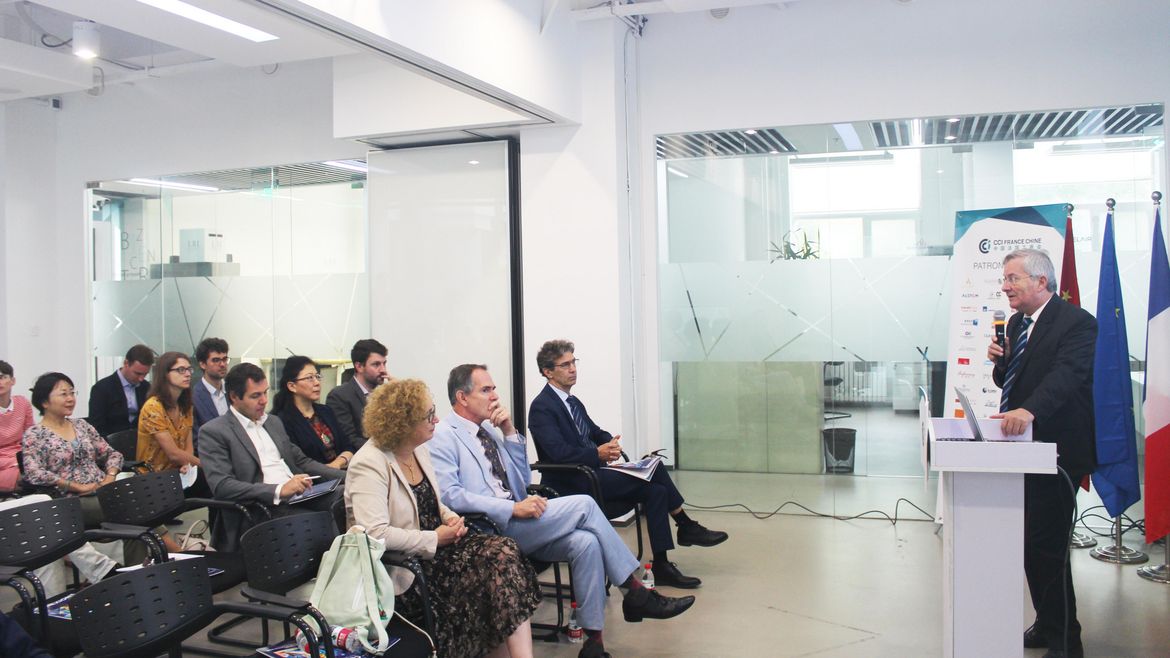 To discuss this topic and the other major news of the sector, many speakers from the French Embassy in China shared their expertise : Francois Blanc, Arthur Blancpain, Mireille BOSSY, Philippe GRIEU & Thibaut Nancy. This Agro-food working group was also honored by the presence of jean-marc FENET, Minister Counsellor for Economic Affairs at the French Embassy in China.
A special thank Francois Blanc, Thibaut NANCY & Alban RENAUD, the coordinators of the Agro-food working group.
Discover the photos of the session