Executive Program in Management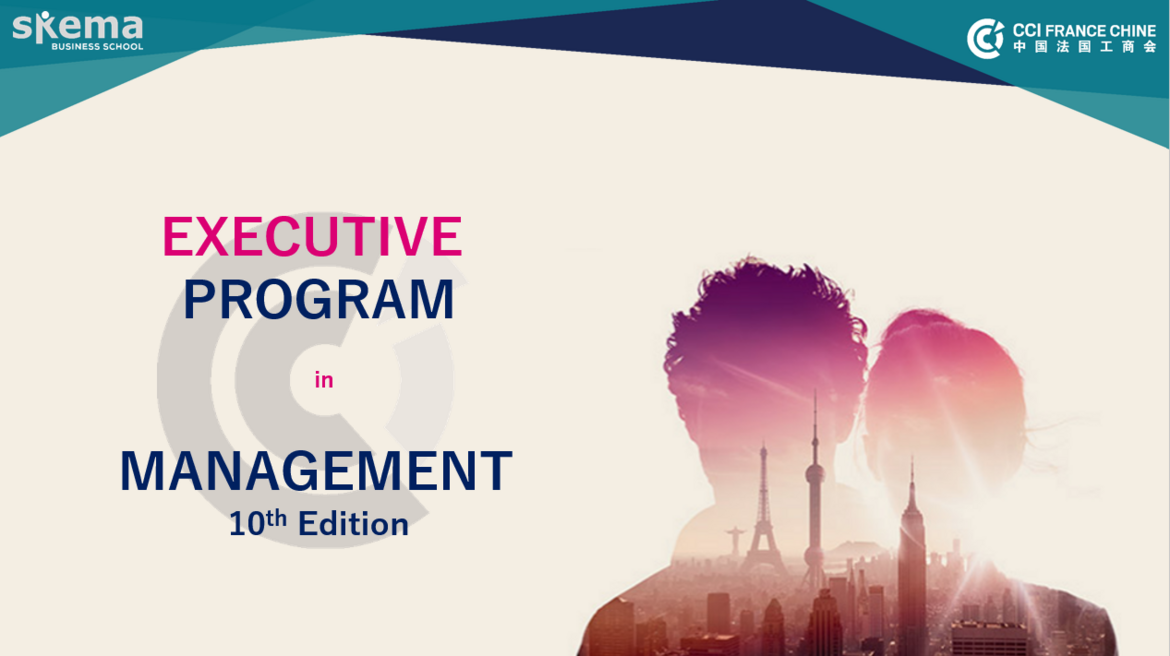 Jointly created with SKEMA Business School Executive Education expertise, EPM is a modular training for Executives who want to enhance their management and leadership skills to drive their team more effectively, develop themselves for the next challenge and acquire the competences to succeed in today's complex and disruptive environment.
TRAINING MODULES
EPM covers the main areas of management expertise in 5 independent modules and gives the opportunity to meet Executives with varied backgrounds to accelerate your learning.
Module 1: Practical Accounting & Finance
Module 2: Strategy & Innovation
Module 3: Build your Leadership
Module 4: Build your Team
Module 5: Sales & Key Account Management
METHODOLOGY
This program offers a unique active pedagogy approach combining experiential learning, business case studies, simulations and peer-to-peer brainstorming. Each module will be led by an Executive Education Expert.
Case studies will be used extensively to illustrate the theory so that participants learn from real world situations. The Program will also consist of formal lectures, participative discussions, debates, group projects and individual sessions with some of the trainers.
SKEMA EXECUTIVE EDUCATION EXPERTS
MODULE 1 - Mr. Marco D'Amore, CEO of ORCOM C&A China
MODULE 2 - Dr. Philippe Chereau, Professor of Strategy & Entrepreneurship at SKEMA Business School
MODULES 3 & 4 - Mr. Emmanuel Chevreau, Expert Team & Leadership development - The Human Element®
MODULE 5 - Mr. Yoann Delwarde, CEO & co-founder of Infinity Growth
GENERAL CONDITIONS
All five modules of the Program will be held at CCI FRANCE CHINE Shanghai office.
Participants from other cities who are unable to attend all the modules in Shanghai can contact CCI FRANCE CHINE other branches, Beijing, Guangzhou and Shenzhen to know what the alternatives are.
TESTIMONIALS FROM PREVIOUS EPM EDITIONS
"Very helpful program, which combines great theories and concrete examples, all within a short period of time. A minimum impact on business while learning and still, a consequent added value on daily work and operations afterwards. Ideal!"
Anthony LOPEZ-M
Director of Corporate Communication for Asia-Pacific)
Saint-Gobain
"It was a wonderful learning journey with all the participants and the Professors. We shared many ideas and did a lot of practice to enhance the skills.
It makes me rethink about those "high level" topics to be used in daily work. I am very appreciated to have this opportunity to think differently and make some practical changes."
Steve MOU (牟海龙)
Senior Manager
Mazars China
"I must admit that following the 5 modules of this Executive training programme gave me great insights and very practical tools as an Entrepreneur in China. The passion and the quality of the contents given from the Professors is one of the most memorable feeling which keeps you excited during all the training. The CCIFC environment is great for performing such training."
Hervé VIGIER
General Manager
SunkissMatherm
"Very applicable and effective courses, corresponding to the management level needed for my potential future step of career. Professors are very focused during each module for providing high-quality courses and customized business outcomes."
Richard YU
Sales & Marketing Director
at Forsee Power China
SKEMA BUSINESS SCHOOL
With 10,000 students of 120+ nationalities and 54,000 graduates across 145 countries, SKEMA Business School is a global school which, through its research, its 70+ teaching programs and its international multi-site structure, trains and educates the talents needed by 21st century companies. The school is now present in six countries: three campuses in France (Lille, Sophia Antipolis, Paris), three in China (Suzhou, Shanghai, Nanjing), one in the United States (Raleigh), one in Brazil (Belo Horizonte) and one in South Africa (Stellenbosch - Cape Town), as well as a resource and Artificial Intelligence research centre in Montreal, Canada. The Faculty counts 190 professors divided into three academies (Globalisation, Innovation, Digitalisation). The Research department has five centres that represent the main aspects of management.
SKEMA is ranked 19th worldwide (and 3rd in France) in the QS Business Master's 2023 ranking for its Master in Management program, while SKEMA's MSc Financial Markets & Investments program is ranked 3rd in the 2022 Financial Times' ranking. This year, SKEMA is ranked 31st in the FT Executive Education customized programs ranking.