Executive Program in Management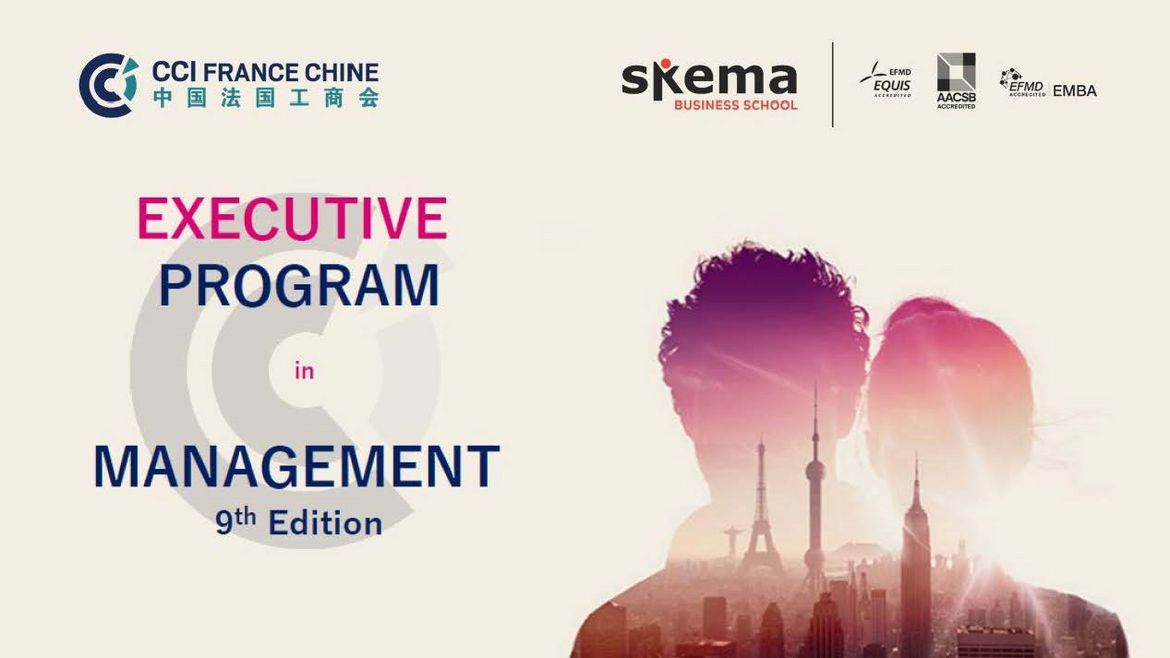 Jointly created with SKEMA Business School Executive Education expertise, EPM is a modular training for Executives who want to enhance their management and leadership skills to drive their team more effectively, develop themselves for the next challenge and acquire the competences to succeed in today's complex and disruptive environment.
TRAINING MODULES
EPM covers the main areas of management expertise in 5 independent modules and gives the opportunity to meet Executives with varied backgrounds to accelerate your learning.
Module 1: Practical Accounting & Finance
Module 2: Strategy & Innovation
Module 3: Build your Leadership
Module 4: Build your Team
Module 5: Sales & Key Account Management
METHODOLOGY
This program offers a unique active pedagogy approach combining experiential learning, business case studies, simulations and peer-to-peer brainstorming. Each module will be led by an Executive Education Expert.
Case studies will be used extensively to illustrate the theory so that participants learn from real world situations. The Program will also consist of formal lectures, participative discussions, debates, group projects and individual sessions with some of the trainers.
SKEMA EXECUTIVE EDUCATION EXPERTS
MODULE 1 - Mr. Marco D'Amore, CEO of ORCOM C&A China
MODULE 2 - Dr. Philippe Chereau, Professor of Strategy & Entrepreneurship at SKEMA Business School
MODULES 3 & 4 - Mr. Emmanuel Chevreau, Expert Team & Leadership development - The Human Element®
MODULE 5 - Mr. Yoann Delwarde, CEO & co-founder of Infinity Growth
GENERAL CONDITIONS
All five modules of the Program will be held at CCI FRANCE CHINE Shanghai office.
Participants from other cities who are unable to attend all the modules in Shanghai can contact CCI FRANCE CHINE other branches, Beijing, Guangzhou and Shenzhen to know what the alternatives are.
TESTIMONIALS FROM PREVIOUS EPM EDITIONS
"Session by session, we have been able to enhance our management skills thanks to the interactive courses made of theoretical lessons and specific workshops delivered by top class Professors. Also it had been a real pleasure to join a small group of motivated peers sharing the same willingness of learning and sharing professional experiences"
Yannick AVRIL
APAC Manager & Industrial Function Representative
Solvay Group Engineering & Construction (GEC)
"I liked very much the excellent organizers, comfortable environment, great modules content from SKEMA Professors. My company invested for EPM in order for me to grow from regional sales representative to national sales manager and become one of the country leaders of the company"
York ZHANG (张跃)
GreaterChina Sales Manager
Hermes Abrasives (Shanghai) Co.,Ltd
"Beside the friendly environment, I learnt a lot regarding finance, leadership, marketing and strategy. I was coming from a technical background so, it really helps me a lot in my daily job as CEO. Thanks to EPM, I think I am ready to reach new tops with my company"
Hugo AGUADO
APAC CEO
Ecritel
"The 5 modules of EPM were an excellent combination of theory and practical skills. It was a precious opportunity to study with different "leaders" from various sector of industries, to generate new ways of doing my daily job. A special thanks for the great organization and good communication before, during and after each module"
AngLI
Director of French & Research Department
Shanghai I&C Foreign Languages School
SKEMA BUSINESS SCHOOL
With 10,000 students of 120+ nationalities and 54,000 graduates across 145 countries, SKEMA Business School is a global school which, through its research, its 70+ teaching programs and its international multi-site structure, trains and educates the talents needed by 21st century companies. The school is now present in six countries: three campuses in France (Lille, Sophia Antipolis, Paris), three in China (Suzhou, Shanghai, Nanjing), one in the United States (Raleigh), one in Brazil (Belo Horizonte) and one in South Africa (Stellenbosch - Cape Town), as well as a resource and Artificial Intelligence research centre in Montreal, Canada. The Faculty counts 190 professors divided into three academies (Globalisation, Innovation, Digitalisation). The Research department has five centres that represent the main aspects of management.
SKEMA is ranked 19th worldwide (and 3rd in France) in the QS Business Master's 2023 ranking for its Master in Management program, while SKEMA's MSc Financial Markets & Investments program is ranked 3rd in the 2022 Financial Times' ranking. This year, SKEMA is ranked 31st in the FT Executive Education customized programs ranking.