"Innovation distinguishes between a leader and a follower." -Steve Jobs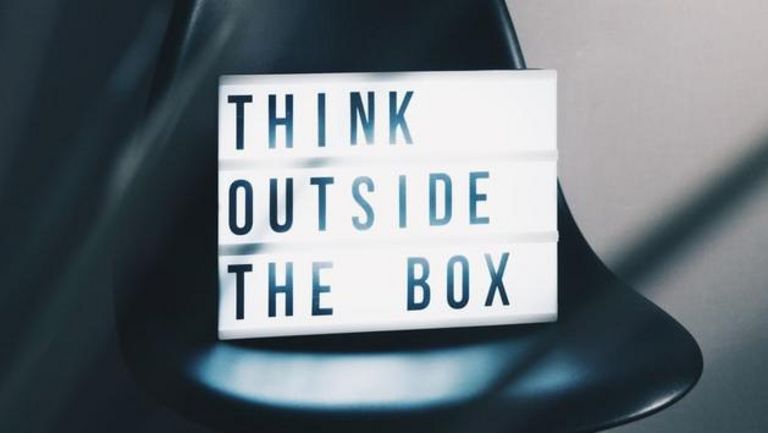 Introduction
Innovation sprints are a structured but dynamic method for group brainstorming. Learn how to use tried and true creative thinking techniques to generate and choose new ideas for business products, services, and solutions. In this dynamic workshop, you will learn the basics of practicing divergent and convergent thinking techniques. In an energetic team environment, we will generate new ideas for products and services, pitch them, analyze and select winning ideas for future development.
After this workshop, you will be equipped with a framework to disrupt thinking patterns, find inspiration, stimulate creativity, promote change and agile thinking in your team. Everyone is an innovator! Come and discover why!
Course outline
Ice-breaker and Introduction
What is it? Neuroscience explanation of Creativity
The Divergent and Convergent Thinking Model
Evidence it works
Why Creativity is top soft-skill in demand
Intrepreneur versus Entrepreneur
Product, Service and Social Innovation
Creative mood boosters
Office supplies for brainstorming
How to run an innovation sprint?
Step 1: Challenge statement
Drafting guidelines and examples
Challenging the Challenge – using Design Thinking
Challenge statement metamorphosis
Expansion Method
Reduction Method
Replacement Method
Group work on mock Innovation Sprint Challenge Statement
Step 2: Divergent Thinking Session
Explore tools to spark ideas
Antipodes- Reversing assumptions
Word Surge - Random word association
Walkabout – Stimulation from surroundings
Object morphing – Inspiration though combining objects
Vision - Feeding your brain with imagery
Fantasy Trip -Using the power of imagination
Wow Powwow - Utilizing conversations
Acronym Whim - Using SCUMP and SCAMPER
Shuffle – using Ideation and Innovation card decks
Individual ideation work
Team ideation work
Step 3: Convergent Thinking Session
Explore decision making tools
Chip voting
Impact & Effort Matrix
NUF Test
PMI Test
Team analyzing, organizing and pitching ideas
Individual selection of ideas for future development
Conclusion
Creative Leadership
Tips for promoting innovation in the office
Overcoming corporate Siloing and Brain Block
Rewarding innovative thinking
Stockpiling ideas in the innovation pipeline (Idea Pool)
Maintaining an inventive spirit
Review and Survey
Who Should Attend?
This course will be valuable to you if:
You are an employee who wants to develop creativity as a soft skill.
You are in a leadership role and want to start or improve an innovation program.
You are already involved in innovation but want to learn techniques to boost the creativity of your team.
You are involved in creative projects and need to overcome brain block.
You are a designer or engineer and want to find possibilities for future projects.
You want to be a pioneer in your industry.
You want to have fun and think outside the box.
Agenda
08:45 Registration & Networking
09:00 Morning Session
10:30 Morning Session Coffee Break
10:45 Morning Session
12:00 Lunch
13:00 Afternoon Session
15:30 Afternoon Session Coffee Break
15:45 Afternoon Session
17:00 Session Ends
Trainer:
Lindsay Prater
Consultant at Unbox Your Brain
Lindsay (林琳)is an innovation and creativity consultant based in Shanghai. She launched Unbox Your Brain to promote innovation awareness and curate ideation meth-ods for companies and individuals in China. Her technical mind combined with a well-rounded experience in cross-cultural organizations enables her to guide clients to solve problems in untraditional ways. She has coached entrepreneurs and executives to stretch their imagination and break out of traditional thinking patterns to discover novel ideas. She facilitates innovation sprints and brainstorming sessions for corporations and entrepreneurs. She is a licensed Professional Engineer who has lived and worked in China for over a decade. She graduated and worked at Georgia Tech a USA top-10 university and speaks Mandarin (HSK level 5). When she isn't immersed in innovation training or working on her inventions, she enjoys conversing about life with people from all over the world and celebrating nature.
---
Event Location