A l'occasion de la sortie de son nouveau numéro de Connexions 91, la CCI FRANCE CHINE est heureuse de vous recevoir pour une Table Ronde en présence de certains contributeurs qui auront le plaisir d'échanger sur leurs interviews parues dans le magazine.
Après le Covid-19, adieu magasins physiques ? Pas nécessairement, mais la crise économique qui en découle oblige à interroger les modes de consommation et plus spécifiquement l'expérience client omnicanal.
INTERVENANTS
Julie Laulusa
Managing Partner
Mazars China
Titre de l'article : Les générations Y et Z conduisent les nouvelles tendances de consommation
"Ce segment de consommateurs a un impact profond sur le commerce électronique à travers les nouvelles technologies et les réseaux sociaux."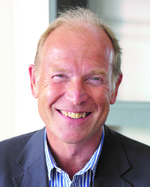 Peter Spier
Professor in Marketing, Sales and International business
SKEMA Business School
Titre de l'article : La distribution n'est pas morte... mail il faudrait la réinventer
"La réalité virtuelle pourrait permettre de montrer plus de variantes tout en gardant moins de stock."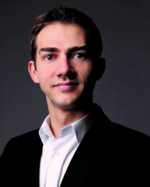 Jérôme Cambounet
CEO
Beaumanoir Asie
Titre de l'article : Faire évoluer la supply-chain est primordial pour rester compétitifs
"Faire évoluer notre supply-chain est primordial pour rester compétitifs et rapides."
Eric Tarchoune
Managing Director
Dragonfly Group
Titre de l'article : La "data-isation" du retail
"Cette "data-isation" du retail a généré le développement de nouveaux besoins en RH en raison de l'essor de la digitalization de l'activité des marques et surtout des distributeurs."
Guillaume Portier
EVP Global Partner Management
SES-imagotag
Titre de l'article : Le nécessaire hybridation du magasin
"La pandémie a tout accéléré. [...] Une distribution totalement hybridée qui intègre le numérique et la dimension physique du magasin."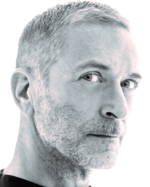 Luc Buono
Founder and creative director
LBConsulting
Titre de l'article : Être flexible et savoir s'adapter
"Nous entrons dans une ère ou le marché malgré sa grandeur sature de marque quasi identiques et d'offres similaires."
Louis Houdart
CEO
Creative Capital
Titre de l'article : Le retail du futur existe (déjà)
"Le marché et les consommateurs evoluent en permanence, il faut savoir rester agile et humble."

Event Location