战略管理-竞争态势与竞品分析训练营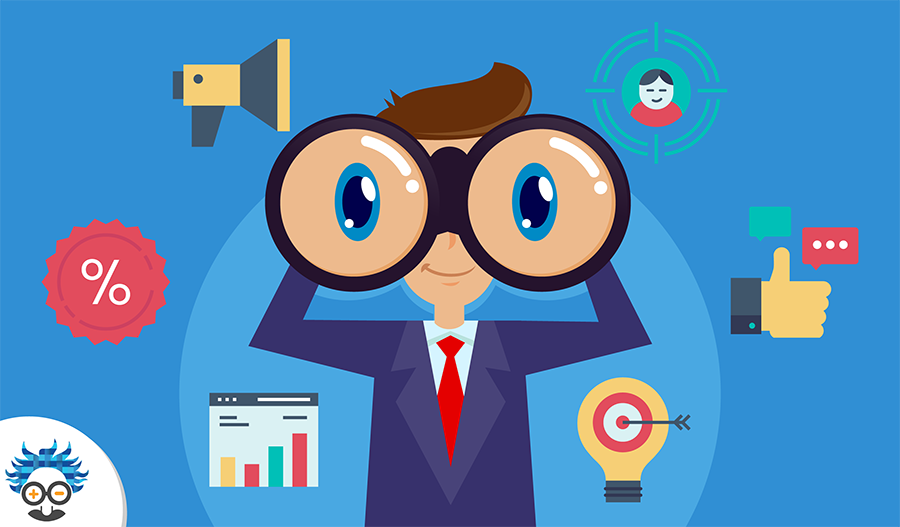 Precise product positioning 精准产品定位
Starting from market segmentation, find your target market, accurately position the products, and maximize the benefits
从细分市场入手,找到自己的目标市场,精准产品定位,实现利益最大化

Teaching by professional instructors 专业导师授课
Top3 consultant teacher in global subdivision field, 24+ years of practical experience in project management of party a, party b and party c, cross-industry, cross-functional department and cross-character companies
全球细分领域Top3咨询顾问老师,24+年的甲-乙-丙三方项目管理实战经验,跨各行业、跨职能部门、跨不同性 质公司

Reports come from practice 实战出报告
Through the output of each class, step by step, directly output competitive product analysis report
通过每节课的产出,循序渐进,直接产出竞品分析报告
Who Should Attend 适合对象
Enterprise managers who make strategic development plans for the business environment and business development
Marketing department: marketing manager, marketing, market intelligence analyst, etc.
Product department: product manager, product planners, product requirements analyst, product designers, operators
People who hope to break through the original shackles and realize innovation
Product-related practitioners who want to learn, broaden their horizons, and improve their product skills.
对经营环境、业务发展模式做战略发展规划的企业管理人员
企业市场部门:市场经理、市场营销、市场情报分析人员等
企业产品部门:产品经理、产品策划人员、产品需求分析人员、产品设计人员、运营人员等;
希望突破原有禁锢,实现创新的研发人员
希望跨界学习、开拓视野、提升产品技能的与产品相关的从业人员。

Training benefit 学习收益
Pay attention to the overall market, judge the market situation;
Focus on target market, precise product positioning;
From information to insight, in-depth understanding of customers;
Competitive product analysis six steps, a page of competitive product analysis;
10+ competitive product analysis models, easy to use competitive product analysis.
关注整体市场,判断市场态势;
聚焦目标市场,精准产品定位;
由信息到洞察,深入了解客户;
竞品分析六步走,一页纸呈现竞品分析;
10+个竞品分析模型,轻松上手竞品分析。

Agenda 课程时间
December 28th, 2021 - January 14th, 2022
19:00 - 20:30 6 sessions 共六天
12.28 开营仪式 / 12.29 第一次课程 / 1.03 第二次课程 / 1.07 第三次课程 / 1.10 第四次课程 / 1.14 第五次课程&结营仪式

Training Outline 课程大纲
Session 1 第一节课
Clear industry research framework
• Examples of industry research frameworks
• Key points of industry research
明确行业研究框架
• 行业研究框架示例
• 行业研究的核心要点
Basic ability of analyzing -- collecting information
• Information collection and collation
• DIKW model
分析环境的基础能力——搜集信息
• 信息搜集整理
• DIKW模型
Overall market analysis
• Market growth in the past 3-5 years
• Existing market size
• Forecast of future market size
• Analyze the drivers behind the market growth in the past
市场整体分析
• 过去3-5年市场增速
• 现有市场规模
• 未来市场规模预测
• 分析过去市场增速背后的驱动因素
Judging the future trends of the market
判断市场未来趋势
Output 产出
Select an industry (the industry where you want to study competitive products), search the industry research report of the industry, and output the mind map according to the industry research report.
每个小组选择一个行业(你要研究竞品的行业),搜索该行业的行业研究报告,根据行业研究报告输出思维导图。
Session 2
Market segmentation analysis
• Further market segmentation
• repeat industry wide analysis for each segment
• STP analysis model & 4Ps principle
第二节课:
细分市场分析
• 对市场进行进一步细分
• 对每个细分市场重复行业整体分析
• STP分析模型+4Ps原则
Analysis of competitive situation
• Identify the main players in each market segment, their market share, pricing range, etc.
• Judge the competition intensity of each market segment
• Competition situation analysis matrix
竞争势态分析
• 识别各细分市场主要玩家,及其市场份额、定价区间等。
• 判断各细分市场竞争激烈度
• 竞争态势分析矩阵
Competitor analysis
• Establish competitor database: sales volume, development strategy, 4P, customer base, product strategy, product portfolio
• Sum up the key points of competitors' success (KSF)
竞争对手分析
• 建立竞争对手数据库:销量、销售额、发展战略、4P、客户群、产品策略、产品组合
• 总结竞争对手成功的关键要 (KSF )
Output 产出
According to the selected industry of activity 1, analyze the main competitors of the industry, and output a competitive situation analysis report (including: product strategy and product portfolio).
根据选择的行业,分析该行业的主要竞争对手,输出一份竞争态势分析报告(包括:产品策略 、产品组合)。
Session 3:
User insight
• Customer segmentation
• Priority analysis of customer segments
• Effective market initiatives
• Insight into key points of to B requirements analysis
第三节课:
用户洞察
• 客户群体细分
• 对客户细分群体进行优先级分析
• 采取有效市场举措
• 洞察 to B 类需求分析的关键要点
Strategic path selection
• Strategic growth map
• Blueprint for market growth
战略路径选择
• 战略增长图谱
• 市场增长蓝图
Clarify the purpose and objective of competitive product analysis
• Decision support
• Learning from others
• Market warning
明确竞品分析的目的与目标
• 决策支持
• 学习借鉴
• 市场预警
Output产出
Make a user insight report for your product.
为你的产品做一份用户洞察报告。
Session 4:
Choose competitive products
• Classification: direct competitors, indirect competitors, substitutes and references
• First selection: select competitive products according to the purpose of competitive products analysis
• Re-selection: re-select according to the purpose, the preliminary selection results and different stages of the product
第四节课:
选择竞品
• 竞品分类:直接竞品、间接竞品、替代品、参照品
• 竞品初选:根据竞品分析的目的选择竞品
• 竞品精选:根据目的,初选结果与产品的不同阶段进行选择
Determine the analysis dimension
1. Product perspective
• Function; user experience design; team background; technology; marketing; strategic positioning; user situation; profit model; layout planning
2. User perspective (to C and to b)
• $apps analysis framework
确定分析维度
1.产品视角
• 功能;用户体验设计;团队背景;技术;市场推广;战略定位;用户情况;盈利模式;布局规划
2.用户视角(to C 和 to B)
• $APPEALS分析框架
Collect competitive product information
• Competitive product information sources: industry media and community, patent agency, reverse engineering, internal channel of the company, personal experience, informal channel

收集竞品信息
• 竞品信息来源:行业媒体与社区、专利机构、反向工程、公司内部渠道、亲自体验、非正式渠道
Output 产出
According to the purpose of competitive product analysis in assignment 3, re-select select competitive products, determine competitive products, and write a summary
根据作业三做竞品分析的目的,初选与精选竞品,并确定竞品,写出总结。

Session 5:
Information arrangement and analysis
• Five work contents of information collation
• The thinking method of information analysis: fact explanation action
• Common methods of competitive product analysis: addition, subtraction, multiplication and division, comparison, matrix analysis, competitive product tracking matrix, function disassembly, exploration requirements, SWOT analysis
第五节课:
信息整理与分析
• 信息整理的五大工作内容
• 信息分析的思考方法:事实-解释-行动
• 竞品分析常用的方法:加减乘除法、比较法、矩阵分析、竞品跟踪矩阵、功能拆解、探索需求、SWOT分析
One page summary analysis report
• One page summary analysis report - competitive product canvas: MVP (minimum available product) of competitive product report
• The format of competitive product analysis report: PPT, word, Excel, mind map

一页纸总结分析报告
• 一页纸总结分析报告—竞品画布:竞品报告的mvp(最小可用产品)
• 竞品分析报告的格式:PPT、Word、Excel、思维导图
Complete competitive document analysis report
竞品分析报告完整版文档架构

产出 Output
Create a competing canvas for your product
为你的产品做一份竞品画布.
Registration 报名注册
Please scan the QR code to register, or send e-mail to sc-hr(@)ccifc.org