CCI FRANCE CHINE in partnership with La French Tech is glad to invite you to its conference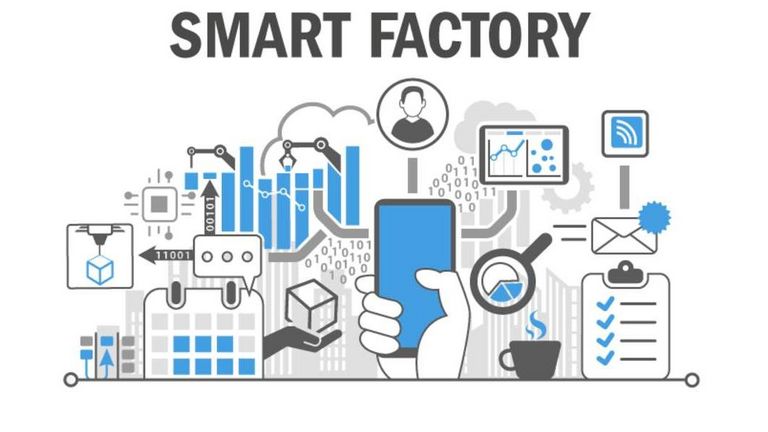 The smart factory represents a step forward from the already existing automation to a fully connected and flexible system. Actually, the entire manufacturing and logistical process of industrial manufacture is going to be profoundly transformed by a mix of disruptive technologies: connectivity from LPWA to 5G, connected objects and IoT platforms, robotics, big data and artificial intelligence, augmented reality…
Every leading industrial countries are transforming the traditional factory to a new smart manufacturing powerhouse. But for sure, China with its status of World's Factory is at the forefront of this new industrial revolution, when the most industrial European countries, as Germany or France, need to accelerate to stay in the race.
We welcome you to gain technical and business takeaways for your Smart Factories strategy from expert presentations based on business cases:
What are the latest technological trends?
How will the imminent arrival of 5G networks transform smart factories?
What could be learn from the French, German and Chinese strategies?
How digital manufacturing transforms radically the organizations, from R&D and production to support functions and costumer relations?
Why vertical and horizontal integration are so crucial? How breaking down data and knowledge silos?
What are the human costs and expected return on investments
Invited speakers:

Welcome by Guillaume Portier, Board member of the CCI FRANCE CHINE and Simon Vericel, Vice President of the French Tech Beijing.

Round table chaired by Jean D. Séval, Founding director, Soon Consulting
And moderated by Helena Javitte, China Innovation Coordinator, Accuracy
Hong WANG, Vice President Manufacturing, BOE
Philippe OBRY, Director Business Innovation & Transformation - Chief Engineer, Dassault Systèmes
Vincent BRUNEAU, Plant General Manager, Schneider Electric
Hans USZKOREIT, Co-Founder & Chief Scientist, Giance Technologies
Tianning Li, Director Industrie 4.0 Project, Deutsche Gesellschaft für Internationale Zusammenarbeit (GIZ)
William Han, China Operations in Charge,Tech Mahindra