In this course, we will tackle this issue and share some ideas. We hope to help the public relations market personnel to better finish their work and improve their KPI.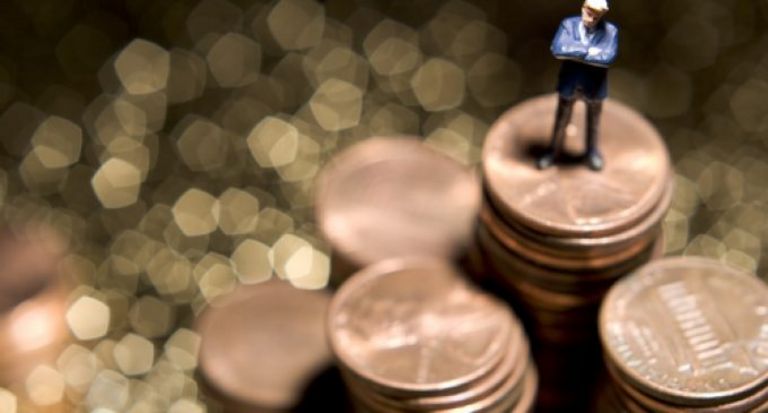 Objectives and Content
Since 2018, the market has entered a "new normality": Incremental slowdown and market flow reduction. Internet companies are suffering from "a decline in dividends flow," and the new model that has been in the forefront are now stagnating.We observed that the overall market is in a sluggish situation, companies have made different levels of strategic adjustments in brand communication, market expansion, and marketing.
自2018年以来,市场进入了"新常态":增量放缓,流量减少。互联网企业喊着"流量红利衰退",曾经喧嚣一时的新模式都停滞不前。我们观察到,在整体市场不振的局面下,企业在品牌传播、市场拓展、营销获客上都做出了不同程度的策略调整。

The first type: Some companies that did not do branding or public relations, and only do vertical channel sales, found that the market is no longer as easy to make money as before. Thus, they began to invest in their brand image and marketing, hoping to open up new customers.
第一种:此前不做品牌不做公关只做垂直渠道销售的一些企业,发现市场不再向从前一样轻松赚钱,进而开始投入预算做品牌和营销,希望能够开拓新的客源。

The second type:In this case, the company is already a leading company in the industry. When the market is doing well, it invests a lot into brand communication and marketing. It has a stable channel and a certain brand awareness. Now it chooses to reduce the brand budget and market investment, and reduce the expenditure of market brands as an important way of saving costs.
第二种:已经是业内领先的企业,在市场好的时候做了大量的品牌传播和营销,已经有了稳定的渠道和一定的品牌知名度,现在选择减少品牌预算和市场投入,把缩减市场品牌的支出作为削减预算的重要手段。

The third type:B2B enterprises are not affected by the situation and are continuing to grow. But the uniqueness of its market is not comparable to B2C's various rapid customer marketing methods, the brand communication of B2C enterprises is also affected by policies and regulations, therefore there are more difficulties in the face of limited budget.
第三种:B2B企业,受局势影响不大,持续增长,但因其市场的独特性,不适用于B2C的各种快速获客的营销方法,品牌传播上也受政策法规等影响,因此面对预算有限而限制较多的困难。

Whether it's a budget cut or a low-budget strategy, it brings a huge challenge to the company's public relations market personnel: not spending money and spending less on brand communication and marketing is probably the hardest challenge.In this course, we will tackle this issue and share some ideas. We hope to help the public relations market personnel to better finish their work and improve their KPI.
无论哪一种,无论是削减预算还是低预算策略,都给企业的公关市场人员带去最大挑战:不花钱办大事和少花钱多半事,大概都是这一行最难的挑战了。本次课程中,将直面这一挑战,分享一些思路,希望能够帮到企业公关市场人员做好工作,提高KPI。
Target Group
参加对象
This training is applicable to teams responsible for market department, public relations department, advertising department and other teams responsible for budgeting, planning, operation and execution of brands and markets, such as marketing managers, public relations managers, marketing specialists, etc. A certain market and public relations work experience is needed as the basis.
本课程的难度中等,适用于在企业市场部、公关部、广告部等负责品牌和市场的预算制定、策划、运营、执行的团队,如市场经理、公关经理、市场专员等。需要有一定的市场及公关工作经验作为基础。

Course Outline
课程大纲
Section 1: Inventory Brand Assets: What are your core values?
第一节:盘点品牌资产:你有哪些核心价值?
1. 企业的核心产品和服务就是你的核心资产
2. 你的忠实客户群体值得你认真给他们画像
3. 企业发展历程中积累了什么传奇故事
4. 人才是品牌的灵魂:你的"小团队"和"大团队"
Section 2: Different branding costs, the key is not the budget but the "planning strategy"
第二节:品牌建设丰俭由人,关键不在预算而在"策划思路"
1. 分析好"品牌要素"
2. 写好"品牌定位"
3. 定下你的品牌绝对不变的"核心定位"
4. 辐射其他"求新求变"的可能性
Section 3: "Precision Marketing" is the most effective brand method
第三节:"精准营销"才是最有效的品牌方法
1. "精准营销"理念的四个维度
2. 精准营销之精准了解你的受众
3. 精准营销之精心设计你的品牌信息
4. 精准营销之精密构建你的渠道
5. 精准营销之精巧设计你的策略
Section 4: The need for changes in the current market situation
第四节:一定要随着当下的市场局势变化
1. "换汤不换药"需要极高的专业素质
2. 全面了解此刻当下最有效的传播渠道
3. 深刻理解对于你的品牌一向有效的传播策略
Section 5: The specific implementation skills of precision marketing to deal with "small cost and low budget"
第五节:精准营销应对"小成本低预算"的具体实施技巧
1. 小成本的线下活动技巧
2. 低预算的媒体关系维护技巧
3. 如何利用不花钱的传播资源

Date 日期:13th June 6月13日
Time 时间:
8:45 am - 9:00 am Registration 签到登记
9:00 am - 12:00 pm Morning Session 课程
Language 语言:Chinese 中文
Fees 费用:
CCI FRANCE CHINE Members 中国法国工商会会员: RMB 850
Non Members 非会员: RMB 1 000
* All taxes included 此价格为含税价格
Location 地点:Floor 3, Gate 4, Pacific Century Place, 2A Workers' Stadium North Road 北京市朝阳区工体北路甲2号, 盈科中心4号门3层
Speaker
主讲人
Tuya Ulan
乌兰图雅
In 2014, Wulan Tuya founded Linglong Gezhi International Public Relations Consulting (Beijing) Co., Ltd. Since 2018, she has served as an MBA professional tutor at Peking University National Development Institute. Wulan joined the Newell Public Relations in 2003, after that she served in the world's leading companies and agencies in public relation field such as Fleishman Hillard and the American Chamber of Commerce in China.
Over the 15 years, she contributed to public relations, marketing, brand building. She has served both Chinese and foreign clients all over the world, from Global Fortune 500 companies to domestic start-ups. She has served in leading companies in a variety of industries, including Caterpillar, Emerson, PepsiCo, Copenhagen Fur, Cochlear, NBA, Mercedes-Benz, Colgate, Mori Hamada & Matsumoto, Siebel Systems, Juniper Network, Nyenrode Business University, and University of Chicago Booth School of Business.
In China, through the establishment of public relations and brand awareness, using cutting-edge marketing and digital marketing techniques, she is committed to helping more local companies to open the market quickly through establishing brands.
Recent years, based on the local media environment and mass communication characteristics, Ulan Tuya has developed a series of public relations and marketing courses. These courses improve the PR and brand literacy and practical capabilities of enterprises which aim at building brands and expanding markets within Chinese audiences.
Ulan earned her bachelor's degree in English from Beijing International Studies University. She graduated from the National Development Institute of Peking University with an MBA and received an MBA from the Leuven Business School in Belgium.
电影金融俱乐部会长
北大国家发展研究院MBA职业导师
北大内蒙古校友会副会长
从业16年,具有丰富的战略公关和品牌营销经验,曾供职于福莱国际咨询、中国美国商会等,曾服务卡特彼勒、艾默生、NBA等500强企业。2014年创立了玲珑格致公关及乌兰汇电影金融俱乐部。
在北京第二外国语学院获英语学士,北大国家发展研究院国际MBA。
Registration
报名
Scan or hold the QRcode to register by Wechat
长按识别或扫描二维码报名

Please register directly on WeChat or write an e-mail to :
或发送邮件到以下地址:BJ-Event@ccifc.org