商务PPT完美设计与呈现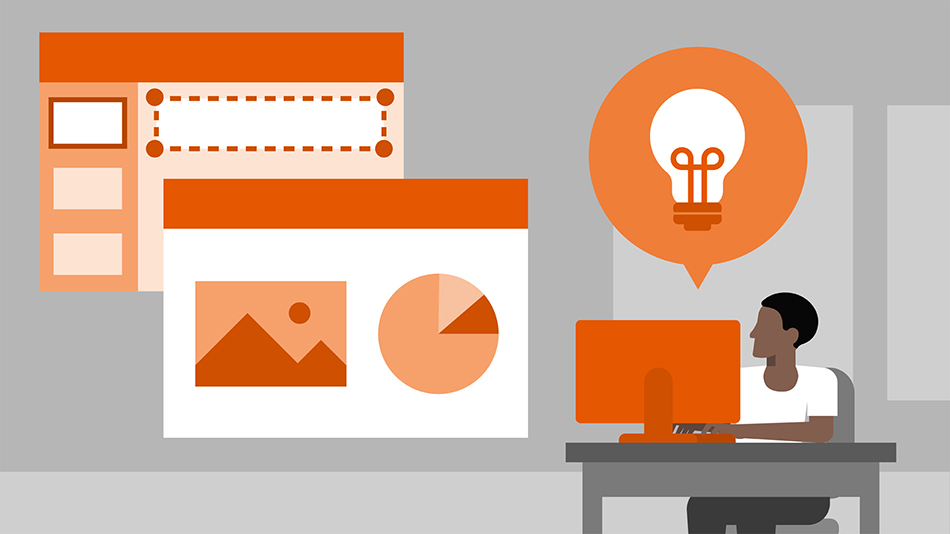 Course Introduction 课程概述
This training is not focus on universal operating skills, but a management-based and application-based training; it is also one of the compulsory courses for professional managers to change from technical management to art management.
The course closely combines writing and design requirements of PPT work-type reports, and help practice 4 PPT production skills: shortcut skill, layout design, chart design, and presentation skill.
-PPT master skills in the use of materials, image processing and word processing.
-Methods and techniques of layout refinement from the three aspects of layout, techniques and tools, so that students can fully and in-depth master the essence of layout, and operate the screen with ease.
-Improve the expressiveness of chart——make boring charts lively and interesting, and share the experience of icon design, chart design, and table design.
-Presentation skill——around presentation, use animations, links, interactive controls, multimedia, presentation tools and other aspects to enhance the audience's impression while watching PPT.
本课题的培训并不是普及性的操作技巧培训,而是管理型、应用型、提高型的PPT培训;也是由技术管理提高到艺术管理的职业经理人必修课题之一。课程紧密结合PPT工作型报告的书写和设计要求,锻炼四个方面的PPT制作能力:快捷技巧、排版设计、图表设计、呈现技巧。其中:
- PPT高手的制作心经——分享PPT制作高手们在取用素材、图片处理和文字处理中常用的智囊妙计。
- 排版精修版面——从排版的道、术、器三个方面分享精修版面的方法和技巧,让学员全面的、深入的掌握排版精髓,操作画面游刃有余。
- 提升图表表现力——将枯燥死板的图表变得生动有趣,分享图示设计、图表设计、表格设计的经验之法。
- 呈现技巧——围绕呈现,用动画、链接、交互控件、多媒体、演示工具等多个方面提升观众观看PPT的亲切好感。

Benefits 课程收益
【Tools】 Advanced applications to master PPT functions
【Design】 Master the most popular design methods on the market to keep the screen beautiful and professional
【Methods】 Methods to guide the improvement of picture quality
【工具】掌握PPT功能的高级应用,包括:占位符、布尔运算、艺术效果、压缩、更改、图标、填充背景、变形控制、自定义放映、视频特效、视频输出、自定义动画、切换动画、触发器等;
【设计】掌握市面上最流行的设计方法,保持画面的美观、专业性,包括:文字强调术、蒙版术、遮罩术、折纸术、布尔运算、迁移等;
【方法】方法指导画面质量的提升,包括:配色四原则、排版PRAC、获取素材法、立体化排版法、平面排版法、避坑原则、动画四原则等。

Course Outline 课程大纲
Module 1: PPT master's production tips 1.5 hours
模块一: PPT高手的制作心经 1.5小时
1. 批量获取技巧:从优秀作品中批量获取图片
2. 批量获取技巧:从PPT作品中批量获取配色
3. 批量获取技巧:从PPT作品中复制炫酷的动画
4. 图片裁切技巧:快速更换图片模板中的图片
5. 图片裁切技巧:让报告中的所有图片快速瘦身
6. 图片裁切技巧:制造景深效果的图文搭配
7. 强调文字技巧:四种方式强调幻灯片中的关键字
Module 2: Refining the layout like a designer 1.5 hours
模块二:像设计师一样精修版面 1.5小时
01 排版之道:排版的核心原则
02 排版之道:排版的标准要求PRAC
03 排版之术:用蒙版技术实现画面的对比
04 排版之术:用遮罩技术让图文排版更自然
05 排版之术:用布尔运算增强排版的创意性
05 排版之术:用折纸术分离画面的层次
06 排版之器:用占位符制作个性化版面
07 配色之法:商务配色的四个要领
Module 3: The expressive chart of visual symbols 1.5 hours
模块三: 视觉符号的表现力图表之道 1.5小时
01 布尔运算:用"破"技术突破视觉呈现的限制
02 扁平图标:引导视线,增强画面的可视化占比
03 图形组合:整体调整图表的大小
04 阵列图示:快速复制并排列相同元素
05 格式复制:将格式一次性复制到多个图形元素
06 连续绘图:图形连接线的连续绘制技巧
07 变形控制:图形的个性化应用,制作创意图示
08 图表迁移:从EXCEL将图表迁移到PPT的技巧
09 图表布局:图表的必备要素和设计之法
10 表格迁移:从EXCEL将表格迁移到PPT的技巧
11 表格规范:表格的四个基本要素
12 提升品质:边框设计、页眉设计、内容设计
Module 4: Dynamic and static presentation design 1.5 hours
模块四:动静结合,相得益彰的呈现设计 1.5小时
01 换片动画:幻灯片超酷的转场动画
02 目录动画:实现多分支交互换片
03 触发动画:实现跟随演讲者的触发展示动画
04 简单原则:对称动画案例制作
05 统一原则:过度页动画案例制作
06 协调原则:调整动画在空间上的连续性
07 优化原则:路径动画案例制作
08 视频应用:视频插入、特效制作
09 视频应用:添加转场字幕
10 视频应用:将PPT演讲稿转视频
11 音频应用:设置背景音效果
12 演示技巧:演播时的快捷键使用
13 演示技巧:调整画面适合场景技巧
14 演示技巧:在演讲中加旁白的技巧
15 演示技巧:在画面上使用自助激光笔
Agenda 课程安排

Date: 9th September
Time: 9:00 am - 4:00 pm
Language: Chinese
Fees: 1200 RMB for Members, 1800 RMB for Non-Members
Registration 报名注册
Please scan the QR code to register or send e-mail to bj-event(@)ccifc.org