政府事务培训:结果为导向的中国政府政策研究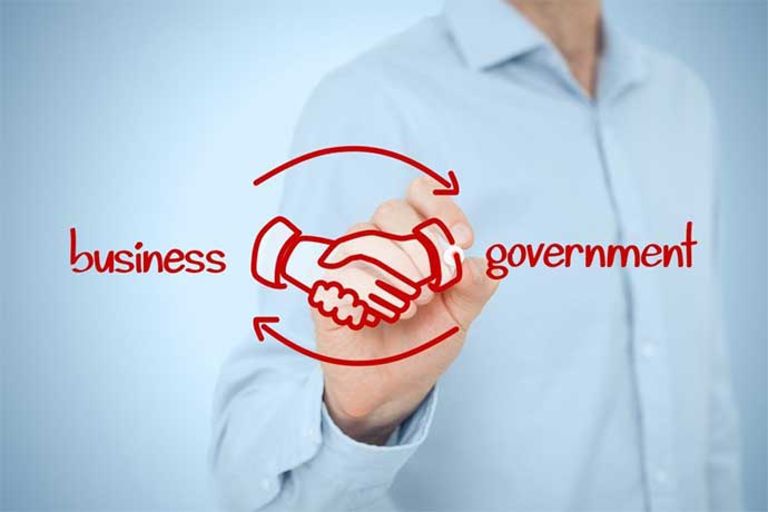 This course will be conducted in Chinese.
The influence of the Chinese government on the economic development is enormous. One of the biggest challenges of doing business in China is the changes in the market and operating environment brought about by the ever-changing policy environment, which not only contains development opportunities, but also may bring considerable work challenges. In recent years, with the rapid advancement of economic development, the superimposed impact of the complicated and changing international environment, the COVID-19 epidemic, and the implementation of national strategies such as the "dual circulation", "dual carbon", and "common prosperity", new opportunities, new situations, and new problems have continued to emerge, which has promoted the importance of government affairs (GA) to enterprises.
Faced with the uncertainties in this complex situation, policy research, as the foundation of GA work, helps business to navigate in this environment. However, how to determine the attributes of policy information and find the right information channels, how to read it between the lines and explain the non-explainable to the headquarters, how to sort out logic and ideas through efficient communication with policy makers, and provide solution-driven recommendations to the business can be challenging to GA professionals.
中国政府对经济发展有着巨大的影响,在中国开展业务的最大挑战之一,就是不断变化的政策环境,给企业带来的市场及运营环境变化,其中不止蕴含着发展机遇,同时也可能带来相当大的工作挑战。近年来,随着经济发展的快速推进、复杂多变的国际环境和新冠疫情的叠加影响、以及"双循环"、"双碳"、"共同富裕"等国家战略的落实,新机遇、新情况、新问题不断出现,提升了政府事务工作对企业的重要性。
面对这种复杂情况下的不确定性,政策研究作为政府事务工作的基石,可以帮助企业在这样的环境中找到一定的方向。然而如何确定政策信息的属性,寻找正确的信息渠道?如何透过字里行间的政策理解其深刻含义?如何通过与政策制定方高效的沟通来梳理出逻辑和思路,并给总部解释那些看似模模糊糊甚至解释不通的政策?如何通过政策解读为业务部门提供相应的解决方案建议,对于从事政府事务的专业人士来讲还是具有一定的挑战性的。
COURSE OUTLINE 课程大纲
Policy Research Work of Enterprises | 企业的政策研究工作
Policy research and the system of government affairs work. 政策研究与政府事务工作体系
The importance, difficulties, and goals of policy research. 政策研究的重要性、难点和目标
Key Elements of Policy Research | 政策研究的要素
Monitoring and Collection : Effectively monitor important policies that of company's interest, get relevant useful information, and fully understand the specific requirements of the policies from different perspectives such as the central, local and industry
监测、收集:有效监测企业关心的重要政策,获取相关有用信息,并从中央、地方和行业等不同角度,全面了解政策的具体要求


Research and Analysis: Through understanding the policy-making process and background, as well as the profound meaning of policy provisions, conduct targeted research through multiple analytical methods, and make corresponding impact analysis
研究、分析:通过理解政策出台的过程和背景情况,以及政策条文的深刻含义,以多种方法进行针对性研究,做出相应的企业影响分析


Reporting and Suggestions: Combining the business status of the enterprise, explain the non-explainable, report to the company through various forms, and provide solution-driven recommendations to the senior management about how to deal with problems and seize development opportunities
报告、建议:结合企业的业务情况,解释模糊不清的政策,通过各种形式向公司进行汇报,并为高层提出以解决方案为导向的建议,来应对问题、把握发展机遇
Policy Research and the Strategic Development of Enterprises | 政策研究与企业的战略发展
Based on policy research, find the win-win point, and drive business advocacy. 以政策研究为基础,找到双赢点,做好利益诉求
Professional research with theoretical guidance. 有理论指导的专业调研
Conduct in-depth policy research from the perspective of strategic development. 从战略发展的高度,做有深度的政策研究
WHO SHOULD ATTEND? 课程受众
Senior Executives of Multi-national Companies
: Aiming to strengthen the overall perception of Chinese policies, use policy research to play the strategic role of government affairs, and lead the development in China.
跨国公司高层管理人士:希望加强对中国政策的整体感知能力,并运用政策研究,来发挥政府事务工作的战略作用、引领企业在中国的发展。


GA Professionals: Working in the government affairs, aiming to enhance the level of policy research ability from a strategic and systematic perspective.
政府事务专职人士: 从事政府事务工作,希望能从战略性、系统性的高度提高政策研究水平。


Business People: Working in the PR/ Communications/ CSR/ Legal/ Plant Operation and Management, etc., and aiming to do a better job in related work through systematic study of the policy research.
商务人士: 从事公关、传播、企业社会责任、法务、工厂运营管理等工作,希望通过系统性学习政策研究,做好相关工作。