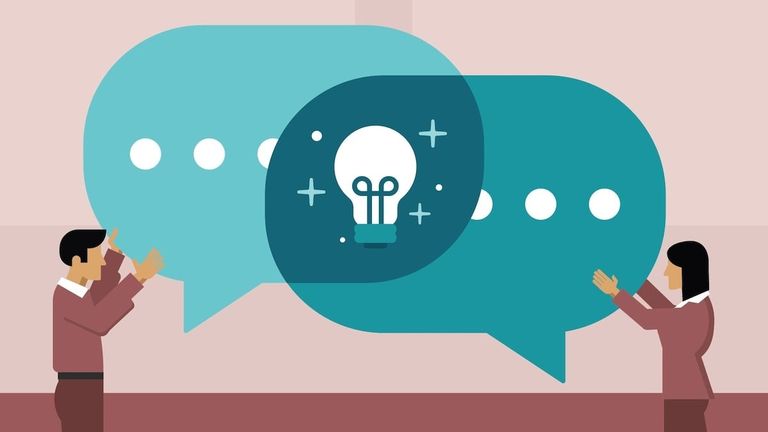 Why do we need communication? The reason is simple: we need to work together for results. "I do not know why he does not come to this meeting. But I do, according to our rules and processes, have sent him emails and copies others in." Is this effective communication with "him"? Of course NOT: communication is not to generate records, it is for results.
Although modern technologies put us closer and make our communication more convenient, misunderstandings still cannot be eliminated. We ware our own "lenses" when communicating with other and those "lenses" are made so much complicated by our cultural background, growing experience, education, family etc. Those "lenses" control our ways of expressing ourselves,
listening to others and interpreting information. And all of these make interpersonal communication highly complicated and challenging.
In most situations we can communicate with others effectively. Yet we still from time to time trapped in difficult situations. What puts us in such challenging situations? How shall we cope with those situations and still be effective? What skills can help us break difficult "patterns" and become proactive in communication? If you are interested in exploring options and answers to these questions, this program is your right choice.

Benefits

- Understand value of communication and how to measure effectiveness of it
- Get full self awareness on communication habit/pattern and extend styles of communicating with others;
- Master key skills of breaking communication "patterns" for more effective results
- Master key skills of dealing with challenges in various difficult situations
- Explore solution for real cases

课程概述

我们为什么需要沟通?因为我们需要合作并达成结果。"我也不知道为什么他没来参加会议,但我按规定和流程已经给他邮件了,并且抄送给相关人员了。"这是"我"与"他"的有效沟通吗?显然不是:沟通的目的是为了结果,而不是为了完成流程或留下证据。
尽管现代科技的发展,拉近了我们的距离,让我们有更多的沟通便利,但却无法减少沟通中的误解,因为我们常常戴着自己的有色眼镜与人交往。我们的文化背景、成长阅历、教育背景、家庭环境等,形成了我们每个人独特的过滤器。这个过滤器决定了我们如何表达与倾听,如何诠释与评价语言和非语言的信息。正是这些,让人与人之间的沟通变得复杂而充满挑战。
在大多数的情境中,我们都能够与人进行有效沟通。尽管如此,我们还是会不时陷入不同的沟通困境。是什么让我们陷入沟通的困难情境?我们该如何应对这些困境并获得好的沟通效果?什么样的技能能够帮助我们打破沟通困境并掌握主动?如果你对探寻这些问题的答案有兴趣,那么,这门沟通行为提升的课程或许就是你需要的。

课程收益:
- 理解沟通的价值及衡量有效沟通的标准
- 深入认知自己的沟通习惯,拓展自己与他人沟通的风格
- 理解沟通中行为互动的模式和原理,掌握有意识打破沟通僵局的技能;
- 掌握沟通的困难情境的核心技能
- 演练真实的个人案例
Registration 报名注册:
Please send e-mail to bj-training(@)ccifc.org to register.