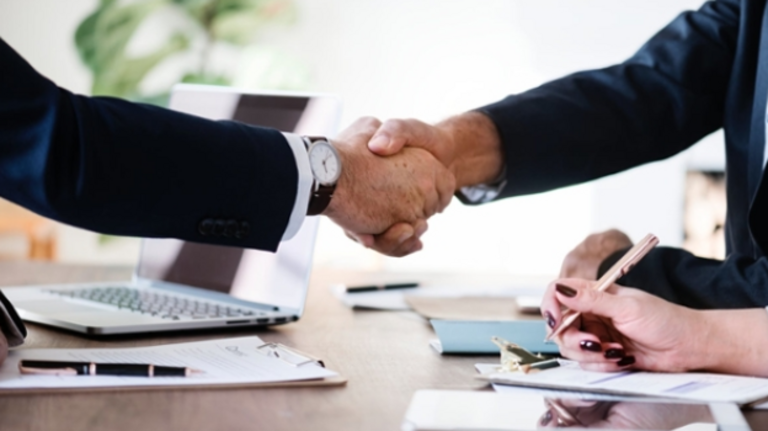 The Managing Up The Organisation Workshop gives participants the interpersonal skills and communication techniques to effectively interact and engage senior managers.
During the workshop, participants learn how to work with senior managers to ensure the senior manager accepts their recommendations, supports their initiatives, and provides the necessary resources to deliver business results.
The workshop covers key areas of effective communication, including building rapport with senior managers, gathering adequate insight to deliver on a manger's specific expectations, and delivering a message in a way that gains buy-in and support for projects and ideas.
By completing this workshop, participants will:
Build successful business relationships with senior management
Communicate effectively with those above them in the organisation
Create unique strategies to influence senior management
Understand the importance of adapting their communication style based on the manager, the topic, and the situation
Push back and deal with resistance in a professional manner
8:45 AM - 9 AM: Arrival and check-in
9 AM - 9:30 AM: Opening
• Welcome
• Workshop objectives
• Today's Agenda
• Housekeeping
• Introductions / Icebreaker
9:30 AM - 9:50 AM: Managing Up the Organisation
• Small Group Discussion:
- What are the challenges of managing up the organisation?
- How does managing up the organisation differ from managing across, outside and down the organisation?
• What do senior managers/VPs expect of you (tangible/intangible)?
• Qualities to Succeed: Credible, Compatible, Capable, and Coherent
• Building Your Case Study
9:50 AM - 10:45 AM: Role-Play
10:45 AM - 11 AM: Coffee Break
11 AM - 11:30 AM: Credible: Making the Right Impact
• Video: 50 Lessons: You Can't Talk Your Way…
• What are 3 words you would like executives to use to describe you?
• How are these impressions formed?
• 5 observable attributes
• Case Study Discussion
11:30 AM - 12 PM: Compatible: Adapting Your Style
• Behaviours & characteristics of business styles
• Chart participants' styles
• Identifying a person's style
• Chart stakeholders' styles
• Adapting to the Individual
• Case Study Discussion
12 PM - 1 PM: Lunch Break
1 PM - 1:45 PM: Capable: Adding Value
• Adding Value to Senior Management (Shareholder, Customer, Employee)
• Exercise: Adding Value
• Case Study Discussion
• Communicating the Value: statement, value, evidence
• Identifying the Value / Evidence
• Case Study Discussion
1:45 PM - 2:30 PM: Coherent: Being Clear and Structured/Logical
• Identify the '3 Things'
• Structuring your message
• Facilitator's example
• Practice Presentation (2 – 3 minutes per person)
• Review & Debrief
2:30 PM - 2:45 PM: Coffee Break
2:45 PM - 3:30 PM: Managing Q&A
• 4 Steps When Responding to Questions: Listen, Acknowledge, Repeat, Respond
• If you know the answer: Tips & Hints
• If you don't know the answer: Tips & Hints
• Exercise: Asking & Answering Questions
3:30 PM - 4:45 PM: Role-Play or Presentation: Project Update
4:45 PM - 5 PM: End of Day Wrap-Up
Refreshments will be served during the coffee break for the attendees. Lunch at a nearby restaurant is also included with the ticket price.
SPEAKERS

Jessica Zhao
Jessica has over 15 years of management and leadership experience in technology and financial services industry in Asia.

Prior to becoming a trainer, Jessica was a Managing Director in Morgan Stanley, where she was the head of the China technology department. She grew the department from the ground up to more than 700 employees, and helped it to became a global core R&D centre for Morgan Stanley. In her role, Jessica worked with stakeholders across the globe, built and developed effective teams that delivered global solutions which enabled Morgan Stanley to compete and win in the market place.

Before taking on the China technology role, Jessica was in charge of Morgan Stanley's Asia sales & trading system development team. In this role, Jessica managed a regional development team spanning Tokyo, Hong Kong, and India, and delivered technologies that supported equity sales & trading activities across all Asian markets.

Today as a trainer and facilitator, Jessica works with senior executives and teams in to develop their management skills, leadership style, communication effectiveness, and personal impact.

Jessica holds a Master of Business Administration from China Europe International Business School (CEIBS), and a Bachelor of Electrical Engineering from University of Waterloo.

Jessica grew up in China before pursuing her education in Canada. She has worked and lived in Tokyo and Hong Kong before moving back to China. She is fluent in English and Mandarin.
Event Location