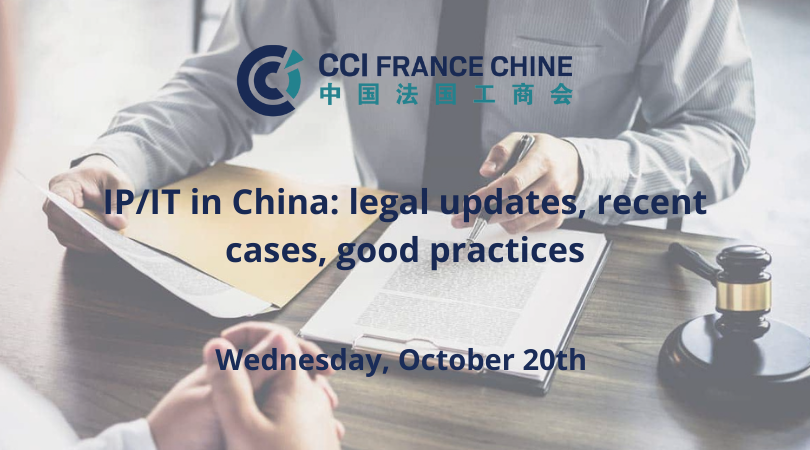 Introduction
The pace of IP/IT in 2021 did not slow down a bit. Laws on patents and data have been subject to material changes. Not only the speakers will shed light on those, but they will also present recent cases one might look into, and single out good practices as well. As always here, input from the audience is much appreciated, e.g. experience-sharing, comments, questions.
---
Agenda
Our speakers will cover the following topics during this event:
- Legal watch on IP/IT (i.e. Patent Law amendment, Data Security Law, Personal Information Protection Law)
- Hands-on experience
- Good practices
- Q&A afterwards.
---
Speakers
TAO Mei
Patent attorney, Partner
LLR China
As mechanical engineer graduate from Tsinghua University and Ecole Centrale de Lyon, TAO Mei is familiar with multiple jurisdictions, with respect to patent drafting, patent applications, office actions, invalidation and infringement disputes.
Séverin MÉLÈS
IP/IT Counsel
LEAF
Severin Meles, a Strasbourg IP law graduate, used to run an IP boutique in Shanghai, and now is involved in IP/IT matters at LEAF, that can be summed up as a cross-practice law firm bridging Asia and Europe, pooling expertise on legal, finance and tech for needs, such as M&A transactions, joint ventures, private equity, employment law, corporate law, corporate finance, cybersecurity.
---
Coordinators
FENG Alex
Senior IP Counsellor
LLR China
With a Ph.D. of University Paris I, Alex has advised French and European companies on IP acquisition, exploitation, contract and enforcement in China since 2007 in LLR, a French IP firm with four offices in China
Galaad DELVAL
Head of Data Privacy - North Asia
L'Oreal
Galaad is a privacy professional focusing on EU/APAC data protection governance and compliance. He has extensive experience in deploying GDPR-based data protection framework in Asia, and also promotes awareness with local data protection laws and regulations accross the region.
---
Inscription