INTRODUCTION
The recent Boao Forum (April 20-22) emphasized "decarbonization as a game-changer". China aims at carbon neutrality by 2060, France by 2050. Global manufacturers are at the forefront of this transformation, implementing corporate programs and local regulations.
---
PROGRAM
Gaspard Lemoine-Scelles of TERAO Asia will share practical insights on how manufacturers can assess and mitigate the environmental impact of their industrial assets. He will explore the importance of site design, operations, and relevant monitoring with a focus on energy management.
Bruno Lhopiteau of Siveco China, coordinator of Industry of the Future working group, will provide a recent illustration of environmental and asset monitoring, from multiple data sources, using a Digital Twin
---
SPEAKER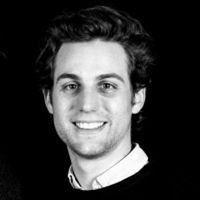 Gaspard LEMOINE-SCELLES
Head of Business Development
Terao Asia
Based in China for over 7 years, Gaspard has a double Master's Degree of Science between Arts et Metiers Paristech in France and Shanghai Jiaotong University. He has always been involved in environment-related activities and is currently in charge of developing TERAO's sustainability services activity for the industrial sector in China.
---
REGISTRATION
Please complete your registration by scanning the QR code or via the below link: