Dear members and friends,
Co-organised by the Canadian Chamber of Commerce Guangdong and the Italian Chamber of Commerce, in cooperation with 8 international Chambers of Commerce, the next InterChamber Networking Drinks will arrive at Grand Hyatt in Guangzhou on September 20th.
If you want to expand your business network beyond the Sino-French community, grasp this opportunity to share your ideas to a wider audience. Within a truly relaxing atmoshpere, you will meet like-minded people who are from diverse industries and discover new aspirations.
Welcome and join us for some friendly and lively moments! Cheers and have fun!
Please register using the form below at your earliest convenience to ensure we can accommodate all attendees comfortably.
Agenda
Date: Wednesday, September 20th 2023
Time: 6:30 PM - 9:30 PM
Fee:
CCI FRANCE CHINE Member: 200 RMB
Non-Member: 300 RMB
Location: Grand Hyatt Guangzhou 广州富力君悦大酒店
3rd Floor, Salon V-VII, No.12 Zhujiang West Road, Zhujiang New Town, Guangzhou 广州市天河区珠江新城珠江西路12号 三楼君悦V-VII厅
Registration
Please scan the QR Code or click here for registration
请扫描以下的二维码或点击此处报名活动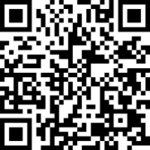 Event Location