This interactive online session is built around key productivity processes...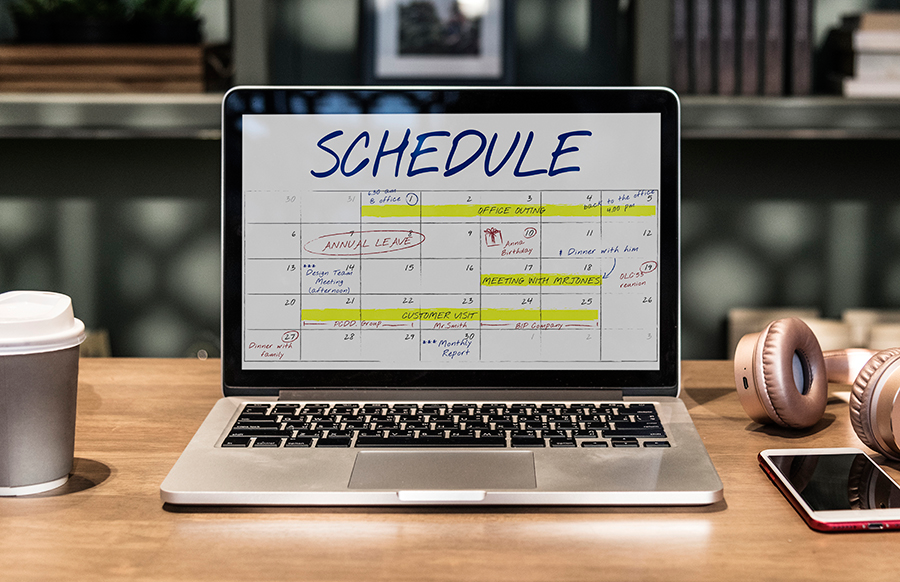 Key Objectives
This interactive online session is built around key productivity processes; allowing participants to explore the rich and varied concepts to make everyone more productive. During the workshop, participants will learn the elements of effective time management and how to better manage the incoming and outgoing flow of information Making small changes can bring you tremendous benefits to help you organize, plan, communicate, manage and delegate more efficiently.
Through this course, you will learn:
Key Planning Processes to organize work and prioritize in real-time
Substantially improve the ability to get back on task
Manage email more effectively
Effectively delegate work and follow-up on tasks
Explore ways and set goals for continued self-development

Course Details:
Online webinar
Pre-training time management assessment (how ready are you for change?)
Post-training exercises for Goal setting

Target Group:
Managers and professionals who want to organize their work more effectively, increase productivity and achieve better results and outcomes.

Outline:
Session 1 (2 hours)
Key Planning Processes
Revamp the process of managing time at work.
Gain control of email flow and Inbox Management.
Work filters
Real-time task management
Managing emailing - tips
Effectively evaluate, filter, organize and file incoming flow of information
Saving time for the future
Concepts for better information accessing
Social networks, WeChat etc.

Session 2 (1.5 hours)
Communicate work projects
Follow a set of processes to plan, communicate, track
Evaluate multiple tasks and objectives
Gain control of tasks
Saying No
Delegation
Managing yourself
Simplify follow-up processes
Stress management
Develop a self-development plan
Date: June 24th - 25th, 2020
Time: everyday from 2:00 pm to 3:30 pm
Remark
Online access will be sent the day prior to the training start date. The training platform is Zoom Meeting, please install Zoom Meeting in advance.
课程链接将在开课前一天发送。培训将通过Zoom平台进行直播,为保证流畅度,建议提前在听课设备上下载Zoom Meeting。
Facilitator:Mr. Alistair McArthur
During his 16 years based in China, Mr. McArthur has trained thousands of executives and staff around Asia and in China.
He is a Certified Facilitator of the Strength Deployment Inventory (SDI) focusing on improving relationships through increased understanding and effective personal and professional communication.
He has managed international teams and is now sharing his knowledge to develop interpersonal skills, and leadership, while also working with organizational leaders to improve stakeholders' communication and service.
His ability to take development programs beyond the fundamentals has led to great success in his courses. When this is added to his drive and energy in class, participants often see quick results.
His experiences have enabled him to grasp an understanding of the cultural and individual challenges many people face in their professional roles.



Please contact sh-training@ccifc.org to complete your registration