Digital transformation is a trend that everyone is talking about for the last 5-years but there is still a lack of demonstration of its concrete applications in the reality of our organizations and what it could bring.
To define it simply: it involves identifying problems that need to be solved and using technology in the most efficient way possible to solve those problems. It requires the mind-sets across the organization to be changed. But it goes a step further and questions which processes are needed at all, eliminating routine tasks that held value when processes were manual but now have no place in a digital organization.
In our conference led by our HR and Digital experts, we will discuss the key drivers and goals of companies when implementing Digital transformation in HR, share practical examples and their results, discuss challenges you may face and how to overcome them and finish with a Q&A Session.
SPEAKERS

Chris Jiang
Director of Back Office Digitalization, FA Digital Transformation Center
Chris is a seasoned IT and enterprise digitalization expert with 13 years experience. She has studied in France for 6 years in Université Blaise Pascal, Clermont-Ferrand and started her career with Sage France. She's now dedicated to empowering businesses with new capabilities, optimizing processes and lifting user experience with cutting edge technologies. Prior to FA, she has worked in Sage France, eBay and ABInBev on digitalization of HR, Employee Experience, Legal & Cooperate Affaire, Procurement and Consumer Experience.
Rola Luo
Director of FESCO , Director of FESCO Adecco's Business Service Center, National Program & Overseas Market

Rola has 21 years of experience (including 3 years abroad) in providing HR Services and in HR Management within several type of entities: state-owned company, Global Fortune 500 Company and Joint Venture. Rola has a deep understanding of China-based companies going abroad, especially in terms of cross culture management and administrative management. Rola majored in International Trade at the Southwest University of Finance & Economics. She also holds an Executive MBA from China Europe International Business School (CEIBS).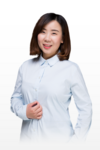 Vivian Chen
Director of FESCO Adecco payroll solution center
Vivian has over 10 years of experience in Corporate and Individual Tax management within the big four accounting firms. Vivian has extensive experience to serve both multinational and domestic companies covering PRC individual income tax compliance and advisory, social security advisory for expatriate employees, compensation and benefits structuring, global equity plan advisory, mobility project management, etc. Vivian has also worked in a Fortune Global 500 company as head of APAC tax & compensation to serve inbound & outbound employees as well as to lead her team to offer leading market solutions and to implement new processes.
ABOUT FESCO Adecco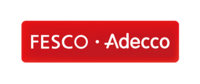 FESCO Adecco is a joint-venture human resources services company combining the strengths of FESCO Group (a China 500 Company) and the Adecco Group (a fortune Global 500 Company) at the end of 2010 in Shanghai. FESCO Adecco provides Corporate Outsourcing, Payroll Service & Dispatch, Recruitment, Employee Welfare and related HR solutions on a daily basis for more than 2,000,000 associates and more than 20,000 clients across China. FESCO Adecco is based in Shanghai with regional branches in Zhejiang, Chongqing, Shenzhen, Suzhou and Shaanxi.
REGISTRATION
Please scan the QR code to register to this event

Event Location