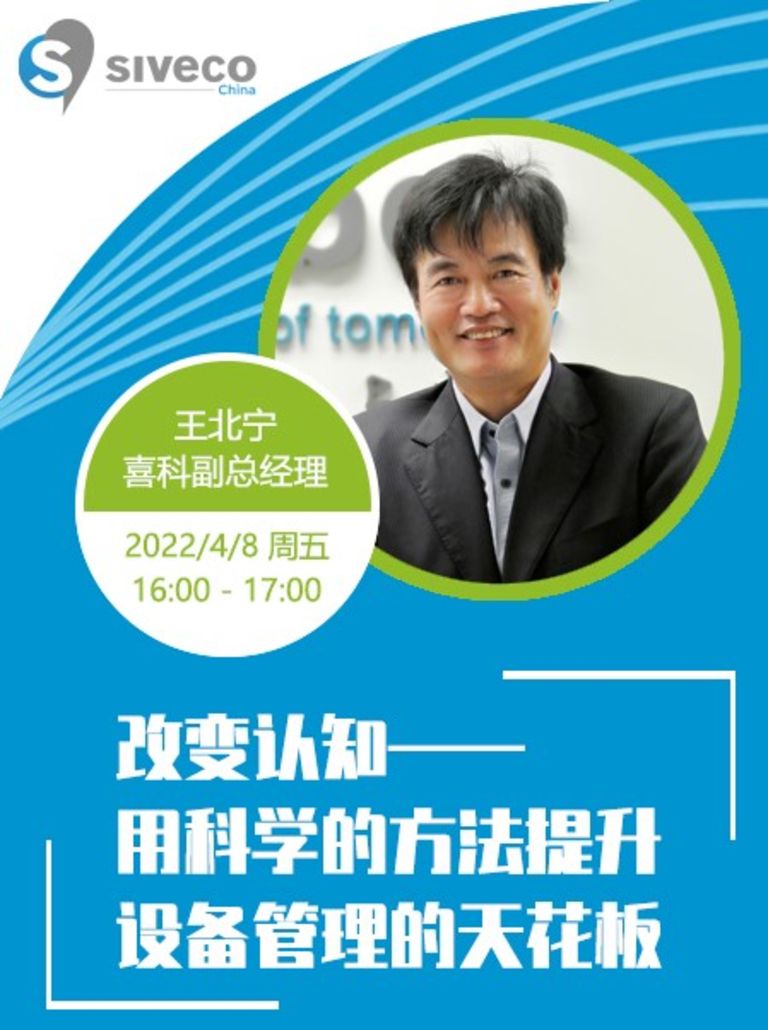 Have you ever faced the following problems in maintenance management:
在设备管理工作中,您是否面临过以下困扰:
- Why does improvement remain very limited after using internationally-renowned software?
-  为何使用了国际知名软件,设备管理改善依旧很有限?
- Why Smart Factory solutions have not significantly improved your equipment performance management?
-  为何智能工厂没能显著提升设备绩效管理?
- Why can't a perfect inspection system truly ensure the quality of inspection work?
-  为何完善的点检管理制度无法实际监督巡检工作质量?
- Why is impossible to guarantee a safety stock of spare parts?
-  为何总是无法保证备件安全库存?
- Why can't OEE be measured effectively, still resulting in increased failure rate?
-  为何无法有效提供设备OEE,导致产品次品率增加?
To respond to the above question, this online seminar will receive Paul Wang, Vice President of Siveco China, to diagnose the issues, prescribe the right medicine and cure your equipment management problems.
针对上述问题,本次线上研讨会将邀请喜科副总经理王北宁先生,对上述困扰进行剖析,从而对症下药,解决您的设备管理难题
---
Registration 活动注册
Please scan the QR code below
请扫描下方二维码