2020年疫情之下,各行各业受到不同程度的冲击,其中包括旅游业及诸多相关行业。
Under the influence of 2020 COVID-19 epidemic, almost all industries have been affected in different degrees, including tourism industry and many related industries.
根据中国旅游局、综合各地旅游部门及线上旅行服务商的统计,今年黄金周期间,全国共接待游客约6.37亿人次,按可比口径同比恢复约79%;实现国内旅游收入约4665.6亿元,按可比口径同比恢复约69.9%。
According to statistics from China Tourism Administration, tourism departments of various regions and online travel service providers, during the Golden Week this year, the number of nationwide tourists is about 637 million, a year-on-year recovery of about 79% on a comparable basis; domestic tourism revenue is about 466.56 billion RMB. On a comparable basis, it recovered about 69.9% year-on-year.
此外,根据途牛发布的《2020国庆中秋旅游消费盘点》,"家庭团聚式"出游、乡村文化游、自然生态游等,成为当下旅游业恢复后的新潮流。大多数消费者在出行的同时,不但希望短暂逃离城市生活的压力,也更加重视"安全""防疫""私密"等关键搜索词。
In addition, according to the "Report on Tourism Consumption of Golden Week 2020 " released by Tuniu, "family reunion" tours, countryside cultural tours, and natural eco-tours have become new trends after the restoration of the tourism industry currently. While traveling, most consumers not only hope to escape from the pressure of urban life for a short time, but also pay more attention to search for key words such as "safety", "epidemic prevention" and "privacy".
"后疫情时代",如何准确洞察和积极应对疫情期间爆发出的旅游新趋势及消费者新需求,不仅是整个行业下一阶段发展和制胜的关键,同样也将带来市场投资新的机遇点。
In this "post-epidemic era", how to accurately give insights into new tourism trends and how to respond actively to new consumer needs that broke out during the epidemic, will not only become the key to next stages of development and success of the entire tourism industry, but also will bring new opportunities for market investment.
作为欧洲旅游度假领军集团,法国PVCP集团已正式进军中国市场,其中国子公司——PVCP璞蔚房地产,将携手战略合作伙伴、文旅地产大数据及咨询服务商——易居旗下克而瑞乐苇咨询公司,详解"后疫情时代"的旅游新趋势及行业投资新机遇:
As a leading tourism group in Europe, Pierre & Vacances-Center Parcs Group (PVCP Group) has already entered into Chinese market officially. PVCP China Real Estate Brokerage, subsidiary of PVCP Group in China, will work with its strategic partner CRIC, subsidiary of ehouse which is specializing in tourism real estate big data consulting, to explain in details the new tourism trends and new investment opportunities in this "post-epidemic era":
2020"后疫情时代",旅游业有哪些"变"与"不变"?
In the "post-epidemic era" of 2020, what are the "changing" and "unchanging" key points of the tourism industry?
疫情催生的消费者新需求,对行业人士提出了哪些"挑战"?
What are the "challenges" that new consumer demands has posed to tourism industry professionals?
个人投资者如何站在时代拐点,找准下一个投资风口?
How can individual investors stand at the turning point of the times and find new investment trends?
PVCP案例解析:"后疫情时代",乘家庭亲子游火爆之风,把握投资新机遇
PVCP case study: In the "post-epidemic era", how to seize new investment opportunities by taking advantage of the new trends of family tourism market?
演讲嘉宾 | Lecturers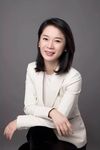 胡晓莺,克而瑞乐苇创始人
Hillary HU, founder of CRIC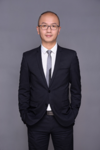 孔龙,PVCP璞蔚房地产华东大区销售总监
Dino KONG, East China Regional Sales Director of PVCP China Real Estate Brokerage
Registration
Event Location