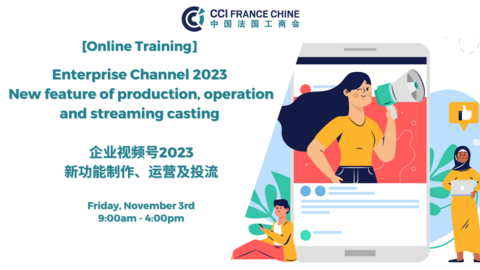 课程说明 Introduction
微信视频号上线以来,经历了众多的改版。今年更推出很多新功能,在流量获取上更大开方便之门。对于客户资源以微信熟人圈为主的企业来说,视频号已经是必须做的营销渠道。
WeChat Channel has gone through numerous revisions since its launch. This year, it has even introduced many new features, opening the door to greater convenience in traffic acquisition. For enterprises whose customer resources are mainly in the circle of WeChat acquaintances, the channel is already a marketing source that must be done.
很多企业的视频号开通以后,受限于资源和经验,感觉效果一般,市场部有很多疑问:
After the opening of the channel of many enterprises, limited by resources and experience, it feels that the effect is general, and the marketing department has a lot of questions:
视频号和抖音的区别是什么?
What is the difference between channel and Tiktok?
做了视频号但是数据不好看,怎么办?
What should I do if I do channel but the data is not good?
视频号的免费流量怎么蹭?
How to rub the free traffic of the video number?
付费投流怎么做才有效?
How to do paid traffic casting to be effective?
资源有限的情况下怎么保持内容输出?
How to keep the content output with limited resources?
本课根据2023年的视频号新功能和新局势,全新升级内容、案例和经验,帮助市场部更好运营视频号。
This lesson is based on the new features and situation of video number in 2023, with new upgraded content, cases and experience to help marketing department operate video number better.
课程大纲 Course Outline
第一节:企业短视频传播的局势分析
企业传播必须做短视频了
主流短视频平台的对比
企业传播基本盘:公号和视频号
B2C企业和B2B企业应怎么选合适平台
第二节:视频号的关键点:获取流量
自有流量:朋友圈和微信群
自有流量:结合企业公众号文章做推广
自有流量:结合线下活动和线上社群
蹭免费流量:踩热点
蹭免费流量:用优质内容获得平台免费推荐
付费流量:更便利的投流功能
视频号推广的露出位置都在哪里
第三节:视频号的内容制作技巧
做好整体策略:仅传播还是要带货
素材来源和团队资源决定了质量和频率
风格定位很重要
时间长度对数据有影响
内容策划时就要考虑蹭热点
真人出镜的效果更好,"素人无演技"怎么办?
不同题材的难度:短剧、课堂、脱口秀、科普片
拍摄器材要考虑视频呈现的品质
布置场景,研究配色,提升整体美观度
加上文字和配音会的数据更好
如何提高节奏,缩短视频长度
多种剪辑技巧丰富视频效果
第四节:如何用有限资源提高视频质量
没有拍摄团队,起步级的视频号怎么找素材?
一个题材要用透,重策划重技巧,省素材
0成本特效用起来
用好剪映APP的免费功能
加入"人味儿"是低成本的受欢迎技巧
第五节:视频号的运营技巧
与公众号不同,视频号天然带算法
视频号也是信息流推送的模式
视频号官方鼓励"爆款",社交数据构成算法基础
启动初始流量:做好转评赞
发视频时如何写发布文案很重要
一条爆款重过千条无效:精品内容+重点推广+引导数据
每条视频做够动作:内容设计+话题+搜索
第六节:哪些小技巧能提高视频播放数据
旁白有声音
少用英文多用中文
开头场景要明亮
多写字
第七节:视频号的付费投流技巧
视频号后台开放了付费投流功能
付费投流功能一览
特别功能:指定微信群投流
特别功能:指定账号投流
第八节:视频号的评论区的维护技巧
评论互动对后台判定权重有影响
重视视频传播有效期的评论互动
恶意评论怎么应对?
如何引导评论?
如何改善企业腔调?
第九节:视频号的话题活动有助于蹭流量
如何自己发起一个话题活动
发视频时要搜索活动TAG,参加活动
大展会时要提前布局,增加联动
第十节:企业视频号的其他功能
直播功能
连麦功能
Agenda
Date: Nov 3rd, 2023
Time:
9:00 am - 12:00 am
13:00pm - 16:00pm
Language: Chinese
Venue: Online Training
The online training link will be sent to you after registration
成功报名之后,我们将以邮件的形式,将线上培训的链接发送给您
Trainer 讲师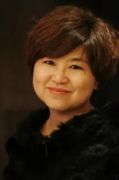 Ulan Tuya 乌兰图雅
入行公关17年,她坚持耕耘于公关、营销、品牌建设等专业领域,先后服务于中外企业客户,从世界500强企业到国内初创企业,客户遍及全球各个国家和地区。在国内,通过建立公关和品牌意识,利用前沿的市场营销及数字营销技巧,她致力于帮助更多的本土企业快速建立品牌打开市场。
她服务过众多各行业的领军型企业,包括:世界500强企业卡特彼勒、艾默生电气、百事公司,顶级皮草认证机构哥本哈根皮草、全球顶级篮球联赛NBA、著名汽车品牌奔驰等等。
Registration 课程报名
Please scan the below QR code to compelete your registration | 请扫描下方二维码报名
The connecting processes will be sent by email after registration | 报名成功后会发送网课登录信息到邮箱。