Companies
Our Recruitment Department acts as a recruitment agency for your company.

Our team brings you professional advices during all the recruitment process to help you to find the best talent with multicultural background.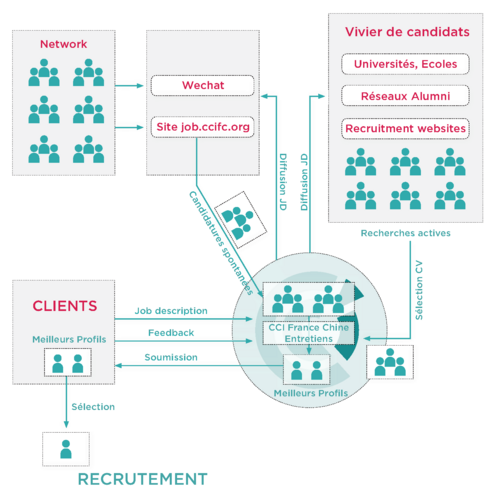 Our service provides
Publication of the job offers
Select suitable candidates
Phone, face to face interviews
Send the recommendation of the best candidate to company
*Opening Fee: These opening fees would be for an unlimited number of positions and candidates recommended within a 12 months-period.
We sign a Recruitment Agreement with the company to support its recruitment needs during this time .
For any request do not hesitate to send us an email
Contact us