Taicang City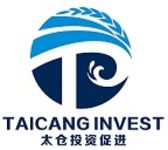 Taicang is a satellite city of Shanghai with total area of 810 square kilometers and total population about 1 million, only 35km away from Shanghai Hongqiao Airport and 40 km away from Shanghai downtown. With the Yangtze River to the East and Shanghai Chongming Island across the river, Taicang borders directly the Baoshan and Jiading districts of Shanghai to the South. With the rapid construction of multiple rail transit systems such as Shanghai-Nantong Railway and South Riverside Railway, Taicang and Shanghai's integration becomes more and more obvious. When the Shanghai-Nantong Railway officially opens in 2020, it will only take 18 minutes to reach Shanghai.
German Companies in Taicang
Since the settlement of the first German company Kern-Liebers in 1993, Taicang has become one of the most centralized regions for German companies all over China. Taicang is now home to more than 340 German companies, including Schaeffler, Trumpf, Chiron, Brose, German Centre and etc. 90% of them have successfully expanded their production capacity and many companies chose to set up their China HQ, R&D center or sales center in Taicang.
The development of German companies in Taicang has earned the city recognition as the nation's first "Cooperation Base for Sino-German Enterprises" and the first "Sino-German demonstration zone for SME cooperation". Taicang has proven itself as number one investment choice for German enterprises in China in terms of its investment density and credibility.
Human Resources
In order to provide local German companies with sufficient skilled workers, Taicang has already introduced German ,,Dual Education'' ever since 2001, and has established a completed professional training system from junior college to bachelor and graduate school with 9 Sino-German dual education training centers. More than 10,000 professional and technical talents are formed through this system.
Very soon there will also be 2 universities in Taicang , Northwestern Polytechnic University and Xi'an Jiaotong Liverpool University Taicang campus, they are both under construction now and can provide local companies with high-end talents in the future.
Leading Industries
Taicang has been focusing on the development of five major emerging industries, including High-end Equipment Manufacturing, New Materials, Trade Headquarters Economy, Biomedicine and Aviation Industry. Most of the German companies in Taicang are specialized in equipment machinery, auto parts and new material manufacturing.