Companies news
GSE: A turnkey plant for food ingredient manufacturer in china
GSE's Chinese subsidiary has just signed a contract for the design and construction of an 11,300 m2 food plant in Nantong.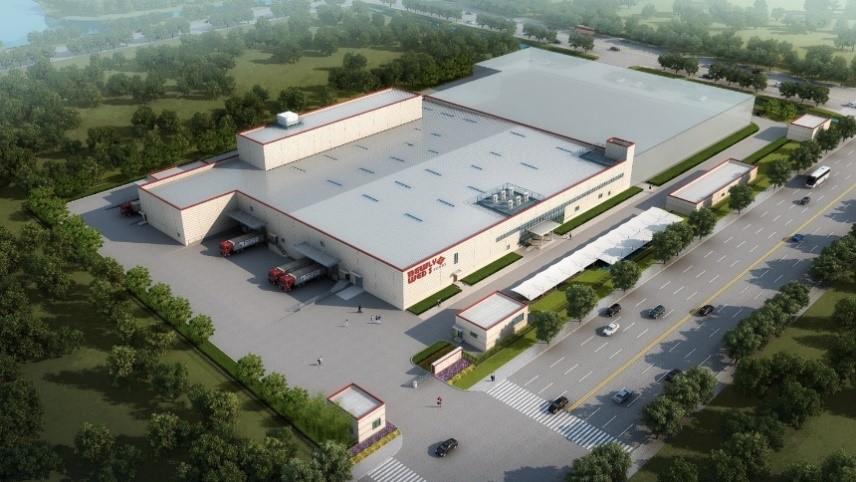 The plant is intended for Newly Weds Foods, a world-renowned food ingredient supplier.
Newly Weds Foods specializes in the manufacture of customized bread crumbs, breaders, batters, seasonings and other functional ingredients for the food industry. The company started its first China production facility in Beijing over 20 years ago. To meet the growing local market demand, its second new plant will be built in Nantong, Jiangsu province.
As an EPC general contractor, GSE handles the complete design and construction works. The project consists of production plant, warehouse, office, R&D and auxiliary facilities with a total area of 11,300 m2.
The project will start in January 2020 and is expected to be delivered in December 2020.
ABOUT GSE
Since its creation in 1976, GSE has become the reference as a leading international EPC Contractor for the full support of all aspects of construction projects (from financial planning, research and qualification of land, technical studies, design / implementation to after-sales service), and is contractually committed on the price, the time and the quality of the work performed. GSE Group currently has 420 employees in eight countries in Europe and China, and builds industrial, logistics, offices, shopping and entertainment buildings, for a turnover of approximately €570 million in 2018. GSE now belongs to the GOLDBECK Group.

Headquartered in Chicago, Newly Weds Foods is a leader in the production of food coatings, seasonings, sauces and functional ingredients for the food processing and food service industries. In addition to 18 North American manufacturing facilities, Newly Weds now has 12 plants throughout the UK, China, Australia, Thailand, the Philippines and New Zealand with 1 location in India soon to come on line. All support customers in over 80 countries.