CCI FRANCE CHINE Charter Flight Interest Census
Dear members and friends,
Following the success of the summer charter program from Paris to Tianjin, and the numerous requests for additional flights over Christmas and Chinese New Year, we kindly ask you to answer the following survey.
Your answers will help in studying the feasibility of additional flights. Please note that this is only a survey, and may not result in the actual organization of flights. Constraints weighting on international connectivity remain challenging, and we keep advocating, together with our European partners, to ease these restrictions.
Please answer only once per family. For companies wishing to register more than one employee with his family, please contact your local CCI FRANCE CHINE branch director.
Scan with Wechat to complete the form from your mobile.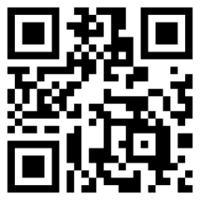 CCI FRANCE CHINE wishes you the best.
THANK YOU FOR YOUR TIME!