Fair & Exhibition
2023 Expos and Fairs in China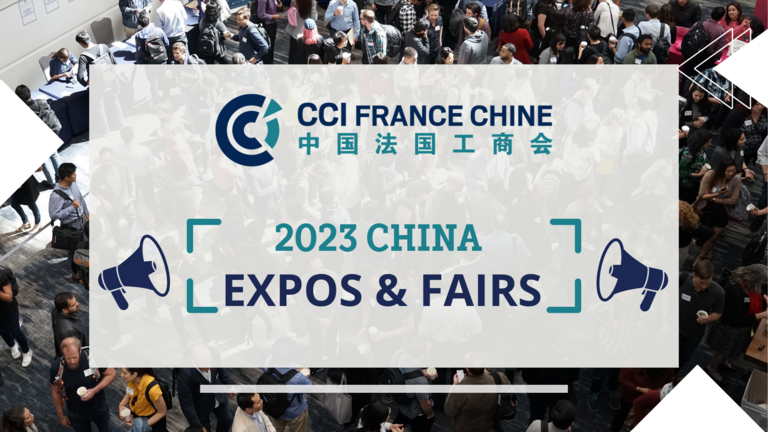 We are pleased to offer you the list of expos and fairs to be expected in 2023.
China's economy is expected to regain its dynamism and go back to normal gradually in 2023.
Below, you will find a list of some important international expos and fairs _that have been absent in the past 3 years_ in different industries, that will be held in China in 2023
This list has been compiled by CCI FRANCE CHINE Business Service team.
CCI FRANCE CHINE Business Service team is available to support you before, during and after the shows.
We can assist with:
Negotiation of the booth with the organizer,
Preparation of the booth, decoration and sample collecting,
Represent the company during the show.
Leads follow up after the show.
A virtual visit of the show can also be organized to help your company collect information on:
your market,
your competitors,
your potential partners,
with a visit report afterwards according to your request specifications.
Reach out to us:
CCI France Chine - Service Appui aux entreprises (SAE)
sae(@)ccifc.org