Working Group: e-Commerce & Digital
THE SHIFT from marketplaces to social commerce and brand-owned solutions
---
The majority of the population in Mainland China, especially 3rd and lower-tier cities, directly jumped from no internet-connected devices to advanced smartphones. In this ecosystem, tech eCommerce giants like Alibaba and Jing Dong (JD) flourished, by making popular brands and products accessible to everyone, no matter their location. However, the eCommerce market is evolving rapidly and the competition in it increased considerably. On the one hand, consumers started to demand customized experiences and communication, while on the other hand a higher competition put pressure on brands that now need to invest way more in marketing and get user data to provide a better service. This scenario is creating an interesting trend: a progressive shift to social commerce and standalone solutions, such as brand-owned websites and WeChat stores.
---
SPEAKER
Andrea Lavezzoli
Sales & Marketing Director, Asia-Pacific
TLG Commerce
Andrea Lavezzoli is TLG Commerce's Sales & Marketing director in Asia-Pacific, where he helps foreign and Chinese companies thrive online with custom eCommerce solutions and strategies. Digital markets enthusiast and travel fanatic, Andrea developed his professional career across Italy, The Netherlands, and China, turning the clash of cultures into a profitable instance for his clients.
---
COORDINATORS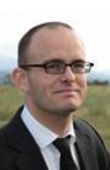 Hugo Aguado
CEO, Asia-Pacific
Ecritel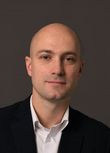 Olivier Marescq
Head of Business Innovation, China
Pernod Ricard
---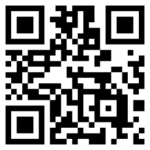 REGISTRATION
Free
Strictly reserved to CCI FRANCE CHINE members

Scan or hold on the QR Code above to register
Event Location