The CCI FRANCE CHINE is pleased to invite you to its Welcome Back Cocktail 2019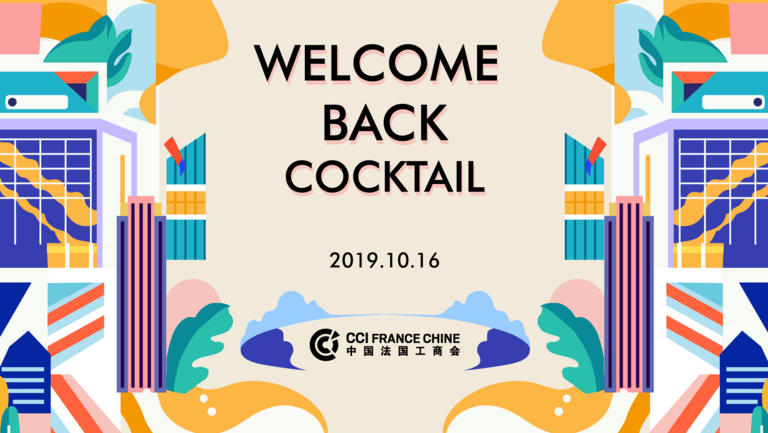 Date: October 16th 2019
Time: 6:30 pm - 09:30 pm
Venue: CCI FRANCE CHINE Beijing Office
Suites 201-222, 2F, Building 81, No 4 Gongti North Road,Chaoyang District.
Fees: Free, strictly reserved to CCI FRANCE CHINE Members
The CCI FRANCE CHINE is pleased to invite you to its Welcome Back Cocktail 2019 on Wednesday October 16th at the CCI FRANCE CHINE Beijing office. We are honored to have the presence of the Board Members of the CCI FRANCE CHINE.
中国法国工商会非常荣幸邀请您参加10月16日周三晚于北京办公室举办的会员欢迎酒会。届时,中国法国工商会理事会成员将出席酒会。
During this event, you will get to meet the CCI FRANCE CHINE members from various functions and industries in Beijing. You will have the chance to taste delicious food and enjoy drinks from our sponsors.
酒会期间您将结识来自不同行业领域的中国法国工商会会员,同时品尝到由此次活动的赞助商们精心准备的美食与美酒。
Registration
Scan the QR code to register