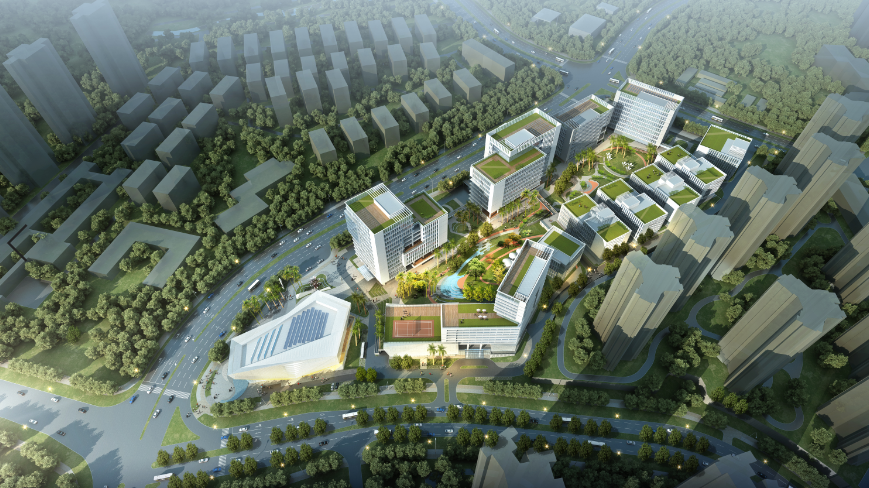 CCI FRANCE CHINE is very pleased to invite your for a visit to China-Singapore Guangzhou Knowledge City and to meet their team on Friday, December 10th. It will be a great opportunity to discover their site and leading companies.
Agenda:
- 14:15 p.m. or 12:45 p.m. Gathering at Leatop Plaza in Guangzhou/Chinese Overseas Scholars Venture Building in Shenzhen
- 14:30 Departure by bus from Guangzhou / 13:00 Departure by bus from Shenzhen
- 15:30 Visit SNOP, a French company located in CSGKC
- 16:35 Visit CSGKC Exposition Center
- 17:15 Baidu Apollo, Driverless bus
- 17:45 Return to Guangzhou/Shenzhen
Transportation
Departures:
- Gathering at 14:15
CCI FRANCE CHINE Canton Office:
Leatop Plaza,32 Zhujiang East Road,Zhujiang New Town, Tianhe District, Canton
广州市天河区珠江新城珠江东路32号 邮政编码: 510623
- Gathering at 12:45
CCI FRANCE CHINE Shenzhen Office:
R218, 2/F Chinese Overseas Scholars Venture Building, Gao Xin Nan Road, Nanshan District Shenzhen
深圳市南山区高新南环路留学生创业大厦 邮政编码:518057
R/T transfer by comfortable and air-conditioned vehicles from point of departure to China-Singapore Guangzhou Knowledge City.
About Sino-Singapore Guangzhou Knowledge City
CSGKC is a state-level bilateral collaboration project between China and Singapore, also an iconic cooperation project between Guangdong Province and Singapore, which is located at the geometrical center of Guangzhou, as well as in the northern part of Huangpu District, with a total planned area of 178 square kilometers and a total planned population of around 700,000-1,000,000 people. CSGKC is positioned as a unique, vibrant and sustainable city that is highly attractive to both talents and knowledge-based industries. In 2019, as the core innovation platform of Guangzhou-Shenzhen-Hong Kong-Macao Science and Technology Innovation Corridor, CSGKC was included in the strategic planning of the GBA. Since the ground-breaking in 2010, CSGKC has developed into a prototype of a future city in nine years' time.