CCI FRANCE CHINE in partnership with Fosun is pleased to organize a webinar and Q&A session about the Covid-19 vaccine with field experts.
CCI FRANCE CHINE is currently working towards securing primary access to the Fosun/BioNTech COVID-19 vaccine (also known as the Pfizer and BioNTech's mRNA vaccine) for its members with Fosun Pharma.
This session will give the opportunity to Fosun to answer the numerous questions we received during the collection of the members' demands about the vaccine.
Use this subscription link to participate to the webinar and ask your questions.
4:00 pm - 4:30 pm: Presentation by Fosun Experts
4:30 pm - 5:30 pm: Q&A
Fosun and BioNTech struck a strategic collaboration back in March to develop and market a potential COVID-19 vaccine based on BioNTech's mRNA platform. The vaccine is currently waiting for approval from China's National Medical Products Administration.
The vaccine has been administered to the public in many western countries and has already been approved for emergency use in countries such as Singapore.
Online Registration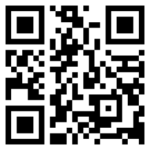 Event Location