This training is conducted in Chinese. 本次课程用中文授课。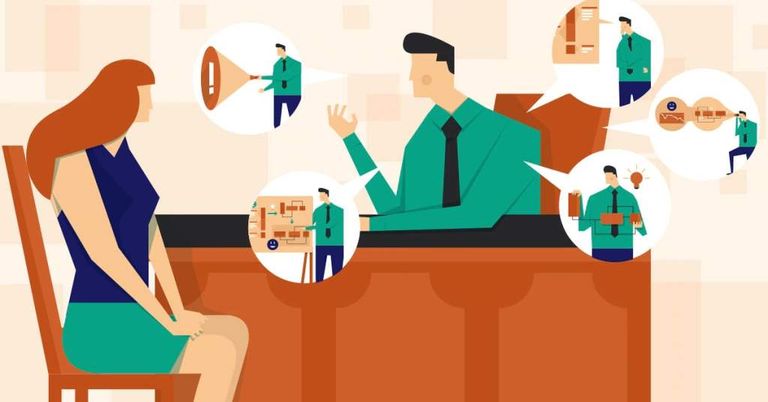 Course Context 课程背景
This training is conducted in Chinese.
本次课程用中文授课。
Although the articles of labor law are clearly stipulated, it is still difficult to apply them properly in the context of daily management. Meanwhile, junior HRs tend to stick on labor law for resolutions. Without actively identifying management need or ignore the essence of why conflicts happen, it will be difficult to come up with solutions that top management team can accept.
Therefore, as HR managers, we should not only understand the context of labor law but also human nature. A successful individual case dealing is not about winning a lawsuit; It is about to earn employee's trust and resolve conflicts through effective communication. In this Workshop, LABOURS summarized its 27 years of practical experience and methodologies to empower every HR to become special case dealing expert like our professional consultants do.
中国的劳动法律体系非常庞杂,尽管法律条文白纸黑字写得很清楚,放到实际的管理场景中去理解,其实非常有难度。与此同时很多刚入门的HR伙伴特别容易陷入到就法谈法的陷阱里,如果我们不能主动看清管理的需求、没有用全局观的视角看到冲突和个案,就很难拿出真正让老板、让业务认可的解决方案。
所以作为HR管理者,不仅要懂法,还要能够做到懂人性。卓有成效的个案处理,不是如何打赢一场官司,而是如何通过通过有效的法情理相结合的沟通,赢得人心、化解矛盾。赉擘斯劳动关系疑难个案实战训练营,将赉擘斯27年的丰富实战经验和打天下的一套方法论,总结提炼成训练营课程,像专业顾问一样,成为个案调整的高手。
每期训练营包含三部分内容:
1. 线上800分钟,十一个主题音频学习
2. 线下两天集训实战
3. 1次1v1复盘指导
Course Planning 课程规划
Three Stages of Learning
1. Online Learning: Through 11 audio courses systematically, comprehensively, and fully grasp the key points of labor law, quickly understand the key articles.
2. Offline Workshop Learning: Through 2 days of intensive studying, construct methodology and systemic thinking through case study, group discussion, role playing, and immersed practice and simulation based on original voice record, understand the Five Core Competencies of Individual Case Handling through scene learning, effectively and continuously enhance case dealing capability through establishing trainees' "balanced view, global view, and stereoscopic thinking".
3. Practical case coaching: As the saying goes "Give a leg up and let to go", we provide one practical case coaching for each trainee, consolidate the learning content and methodologies through real-scene practice and case review.
通过由浅入深、沉浸式学习的三阶段实现课程目标:
1. 线上知识点扫盲:前期通过11个模块主题的音频课程学习,系统、全面、充分地掌握劳动关系管理的各个知识点,快速理解重点法律内容,做到真正懂法;
2. 线下集训营学习:通过2天的集中学习,构筑方法论和系统化思维,通过案例研讨、小组讨论、角色扮演、原音重现等沉浸式的练习与模拟,场景化理解个案解决的五大核心能力,建立学员的"平衡观、全局观、立体思维观",有效、持续地提升个案处理能力;
3. 实战案例辅导:"扶上马、送一程",为每位学员提供1次实战案例辅导,以巩固课程学习内容,通过真实场景应用与复盘回顾,巩固个案解决五大核心能力的内生力。
Online Course Outline 线上课程大纲

1. How to avoid disputes over labor relations termination?
2. The pitfalls and risks of performance management
3. How to break down "sick leave protection"?
4. Protection for female employees during pregnancy, maternity, and lactation
5. Reveal the mystery of disciplinary violation termination
6. Are you ready for organizational change?
7. Severance, compensation, and payment in lieu of notice
8. How to consolidate evidence collection?
9. Critical incidents' response and management
10. Effective use of legal documents to reduce legal risk
11. How to conduct workplace compliance investigation?
1. 如何避免劳动关系解除的争议
2. 绩效管理的陷阱与风险
3. 泡病假?!该如何破?
4. "三期"是女员工的保护伞吗?
5. 从蹊跷个案看违纪解除的玄机
6. 面对组织变革你准备好了吗?
7. 一课搞懂"三金"
8. 如何做好证据收集?
9. 危机事件的应对与处理
10. 有效利用文书降低法律风险
11. 职场合规调查,该如何做?
Offline Course Outline 线下课程大纲
DAY 1 第一天
· 开场破冰——找到劳动关系处理的内心力量
· 赉擘斯黄金三角形
分析目前企业劳动关系处理中所面临的外部环境和时代挑战,将赉擘斯独创的黄金三角型方法论,有效运用于企业劳动关系的处理中。
- VUCA时代带给企业劳动关系管理的新挑战
- 黄金三角形理论模型讲解
- 以"案"说法应用黄金三角形
· 疑难个案处理的两步曲之"充分的准备"
- 疑难个案处理的两步曲简介:充分的准备和到位的沟通
- 充分的准备——四准备
DAY 2 第二天
· 疑难个案处理的两步曲之"到位的沟通"
- 离职沟通和普通沟通有何不同
- 现场沟通准备
- 沟通录音点评
- 离职沟通五步法
- 沟通模拟角色扮演
· 解码个案处理的五大核心能力模型
- 五大能力讲解
- HR的角色定位
Course Agenda 课程安排
线上课程:2022年11月25日开营,2023年5月31日之前可无限回听
Online Training: Start from 2022/11/25, unlimit time of use before 2023/5/31
线下集训:2022年12月9日-10日两天,上午9:00-12:00,下午1:30-4:30
Offline Training: 2022/12/9-2022/12/10, Beijing, 9:00-12:00, 13:30-16:30
实战辅导:2023年5月31日前可根据情况预约1次
Practical Case Coaching: 1 time before 2023/5/31 by appointment
Facilitators 讲师
王若玉 教研院负责人
王若玉女士拥有北京大学法学硕士学位,近十七年人力资源管理经验。自2005年起先后在LGChemical中国、IBM中国等世界500强公司担任HR管理人员,并于2013年转战中国民营上市公司,任职于华夏幸福、Tahoe集团等公司,任人力资源高级总监,专注于员工关系领域的企业管理实践。王女士擅长以企业管理视角搭建员工关系及劳动关系制度体系、开展各类企业文化建设工作、处理各类各劳动风险及争议,且兼具战略及业务导向HRBP工作经验, 对领导力赋能、绩效管理、团队文化建设等领域有独到观察与实践。
王雯旭 合伙人
王雯旭女士熟知、并能灵活运用中国的劳动法律法规,能够熟练运用中英双语,根据客户需求点及项目关键点的变化,迅速做出应变并提出切实可行的解决方案。具有良好的沟通能力和项目管控能力。加入赉擘斯后先后参与了美国铝业、蒂森克虏伯、丰田通商、美国联合技术等大规模劳动关系调整项目及规章制度再造项目。王雯旭女士同时在诺和诺德、京港地铁、丰田通商、周大福、乐华梅兰、奥科宁克等中外合资企业担任常年法律顾问。
邵博 合伙人
邵博先生从事劳动关系管理咨询工作近十年,参与企业劳动关系管理咨询项目近50个。主持了宏碁与方正合作重组中的人员精简项目,美国联合技术、讯能、爱可信、动向、首创置业、欧迪办公、史带财险等各大中外企业规模性劳动关系调整项目近30个。同时,在中国移动终端公司北京及江苏地区的竞聘上岗及用工形式转换项目,及珠海中富、宏碁、汤森路透、颇尔等诸多企业合法/灵活用工的管理体系搭建项目中担任项目负责人。
邢炜烜 合伙人
邢炜烜律师擅长劳资纠纷处理、劳动争议仲裁及诉讼、各类商务仲裁及诉讼、知识产权诉讼、公司运营等方面的法律业务。曾担任中华人民共和国外国专家局、中国科学院、华北制药集团、联想等政府机构及大型国有企业,以及法国施维雅国际公司、新加坡TMC集团、台湾永丰余集团、台湾普立尔集团等海外知名企业在中国大陆公司的常年法律顾问。目前为中国国际电视总公司、微软、约翰迪尔、施耐得、美铝、拜耳、西得乐、宏碁、雅马哈株式会社、德勤、毕马威、花旗银行、汇丰银行、苏黎世等多家中外知名公司提供专项法律服务。
王方 高级人力资源顾问 领导力教练
王方女士拥有北京大学光华管理学院工商管理硕士学位(MBA),有近二十年资深人力资源管理经验。曾服务于飞利浦、西得乐、珠海中富,对外资、国内上市公司在工厂、区域、总部管理等方面有丰富的实践经验,历任人力资源经理、总监,副总经理。
王方女士领导并参与了多次企业变革时期的业务分立整合,人员调整,结构重组。对人力资源管理如何站在经营高度管理HR工作,同时发挥教练式领导力作用有独特的见解。
Registration 课程报名