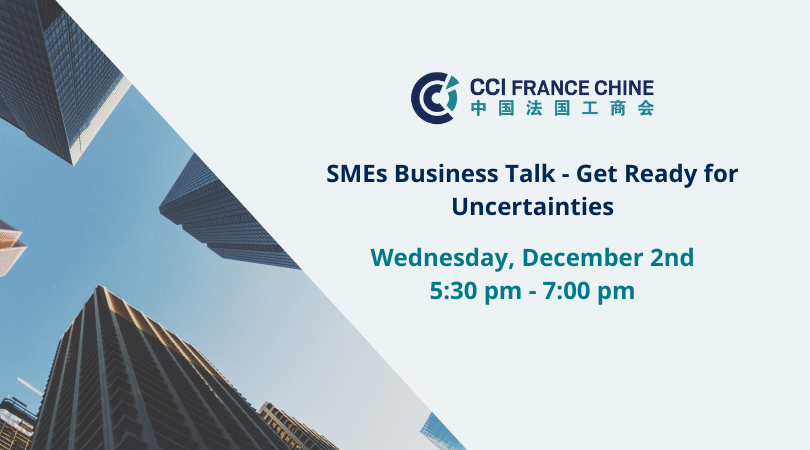 1) Intro of SMEs investment experience in Taicang City during 2020
2) Creative thinking in terms of laws in big data times
The age of big data comes, are companies, especially SMEs ready for innovative thinking? Let us combine the environment of the times, better understand the legal rules and innovate the way of thinking.
3) Successful localization management experience
Localization management is crucial for foreign companies. By following the local customs and legal norms, building supply chain and sales network locally, adopting local design, managing manufacturing and financing, business turns losses into profits.
4) Implementation of Supply Chain in the first half year of 2020
Actual case from local supply chain management -- How to balance quality, lead-time of goods, as well as the direction from the headquarter, and finally made satisfactory delivery to customer.
5) The new trend of tourism industry and demand from consumers
In post-epidemic era and the coming period, what are the changes and immutabilities of the tourism industry? What "challenges" does the new consumer demand bring to tourism industry experts? Case: Compagnie des Alpes with Club Med cooperation in China.
5:30 pm - 6:00 pm: Check in
6:00 pm - 6:40 pm: SME forum
6:40 pm - 7:00 pm: Q&A
7:00 pm – 7:30 pm: Cocktail Session
SPEAKERS

Charles HOU
INFIPLAST Plastic Technology
Charles holds a bachelor's degree in Mechanism and a French Engineer's diploma from ENSAM. He is also a PMP holder with more than 10 years' experience in international business, supply chain management and project management.

Tony YANG
Fives Cryo (Suzhou) Co., Ltd.
Tony has 20 years' experience in multi-national companies. He is in charge of Finance & compliance, IT, and Admin, he is also the deputy GM, the business partner of all functional departments, commercial, procurement, HR, operation etc. in Fives.
Min WU
Club Med APAC
Graduated from EM Lyon Business School in France and has been engaged in tourism development for 15 years, Min WU has rich experience in project management of cultural and tourism complex destination and the development of child products.

Yimin LIU
DS Avocats
Holder of a Master's degree in Commercial Law and Civil Law from the University of Political Sciences and Law in Shanghai, LIU Yimin worked at two renowned Chinese law firms. She specializes in M&A and corporate law and has extensive experience in a wide variety of business sectors.
REGISTRATION

Event Location