Presentations are everywhere: Team meetings, one-on-one conversations, sales pitches, formal speeches, and more! The purpose of this program is to help you to present clearly and persuasively in all of these situations.
TRAINING OVERVIEW
Over the two days, you will develop a real presentation topic you have coming up in your daily work. We first focus on content: structuring your content clearly and logically. Then we focus on delivery: delivering that content persuasively and confidently.
There will be lots of practice, including delivering 5 filmed presentations on your own cell phone.
"People working in an international company will definitely benefit from this training."
- Doney Xu, Executive Operations Director of APAC at Vanderlande
TRAINING OUTLINE
The program structure is clear and intuitive because it follows the natural presentation process: Prepare, Create, Deliver:
Prepare: Prepare systematically for every presentation
Create: Create clear, logical presentations for every situation
Deliver: Deliver presentations with greater confidence and persuasion
You will receive a step-by-step tool for each of these 3 sections to save you time developing future presentations.
"The step-by-step approach and practice helped me achieve immediate progress."
- Sheng Lin, Engineer at Daimler
WHO SHOULD ATTEND?
High-potential employees and business professionals who want to speak more clearly and persuasively, regardless of presentation experience, function, or level in the organization
AGENDA
Date: 23rd - 24th July 2019
Time: 9:00 am – 5:00 pm
Language: English
Price: 4000 RMB for CCI FRANCE CHINE Members | 4800 RMB for Non-Members
Venue: CCI France Chine Beijing
Suites 201-222, 2F, Building 81, No.4 Gongti North Road, Chaoyang District, Beijing

FACILITATOR
Mike Gropp
Partner & Master Trainer at Lead with Words
American with 9+ years of experience leading corporate training sessions
Entrepreneur who has founded and built 2 successful companies in China, and regularly delivers persuasive presentations to a wide range of businesspeople
Has spoken for large global audiences, including facilitating the Global Leadership Summit 2017, where over 1,300 leaders came to Beijing to transform their leadership
Certified Master Trainer and certificate in e-learning design
Strong finance background (past work experience in insurance and fintech industries; former Certified Fraud Examiner)
Fluent in Chinese (HSK level 6 in 2012)
Due to Mike's vibrant personality, international experience, and language abilities, he is able to connect easily with participants from China and around the world. This makes the participants feel comfortable and more willing to step outside their comfort zones.
Scan the QR Code below to register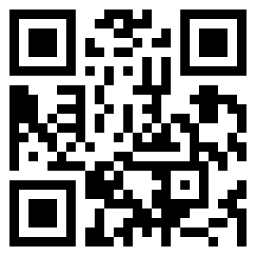 Event Location