Production Working Group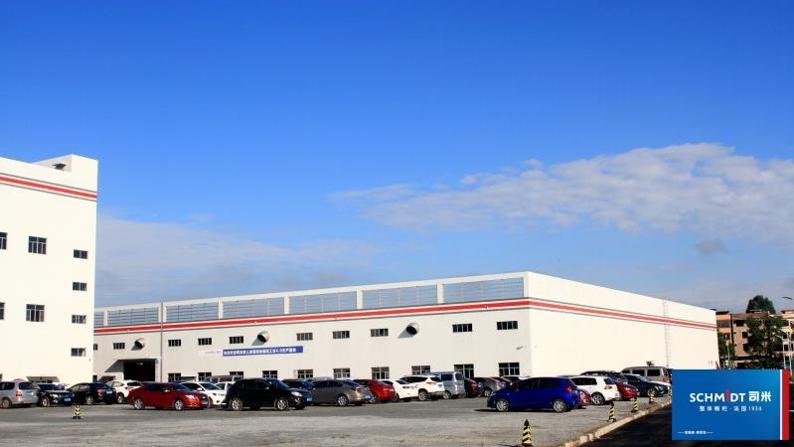 Due to COVID-19 situation in Guangdong Province, the factory visit is postponed to another date. We will communicate the reprogamming details in a short time.
Thank you for your understanding.
CCI FRANCE CHINE is very pleased to invite you to visit SCHMIDT factory and meet their team. It will be a great opportunity to discover their tailor-made product andmanufacturing lines, then we will make a tour in their showroom.
During this visit, we are also organizing a HR workshop on the Strategy on Talent retention in factories. Different HR managers will present their insights and share their actions on this topic, ending by a Q&A session.
R/T transfer by comfortable and air-conditioned vehicles from point of departure to SCHMIDT.
About SCHMIDT
Schmidt Group was founded in France in 1934 and has become a leader in Europe in the industry of tailored-made furniture. In 2014, they entered the Chinese market with the help of Suofeiya, a leader in China for the customized furniture industry. Till 2019, the JV's main focus was the design, manufacturing and distribution of customized kitchen for Chinese individual customers as well as Real Estate projects. Since 2020, Schmidt Group have entered the market of "full home" by enlarging our range of products to bedroom wardrobes, entrance cabinets, balcony closets, living room TV stands, sofas, beds…
They operate a factory near Guangzhou using similar advanced technologies as our factories in France and distribute the tailored-made furniture through more than 1000 points of sales all over China.
Schedule
Wednesday 16 March 2022
11:12 - 11:12
CCI FRANCE CHINE Shenzhen office
Gathering: 7:15 am
Bus Departure: 7:30 am
R218, 2/F Chinese Overseas Scholars Venture Building, Gao Xin Nan Road, Nanshan District Shenzhen
深圳市南山区高新南环路留学生创业大厦2楼218室 邮政编码:518057
07:45 - 08:00
CCI FRANCE CHINE Guangzhou office
Gathering: 7:45 am
Bus Departure: 8:00 am
Leatop Plaza,32 Zhujiang East Road,Zhujiang New Town, Tianhe District, Canton
广州市天河区珠江新城珠江东路32号 邮政编码: 510623
09:15 - 09:30
Arrival of the participants
09:30 - 11:30
Presentation of Schmidt company and factory visit
11:30 - 12:30
RH focus on talent retention in factories and sharing the best practices in term of HR strategy
12:30 - 14:00
Buffet lunch
14:00 - 14:10
Departure to Guangzhou / Shenzhen