INTRODUCTION
CCI FRANCE CHINE is very pleased to co-organize the Member's Open Day with people&kids in Guangzhou on Saturday, June 18th.
Families with children between 6 months to 3 years old are warmly welcome. Depending on your children's age, he/she will have activities with people&kids teachers, such as music rythm, circle time, handcraft creation, etc.
people&kids will host summer camp in July and August for children up to 6 years old, with the discovery of 5 scientific fields!
Open to CCI FRANCE CHINE members only.
About people&kids
people&kids is part of the French people&baby group, the largest family owned daycare company, with more than 850 daycare centers worldwide. We believe that the best teaching method is to stimulate children's enthusiasm and curiosity. Only when children take the initiative in the learning process can they achieve better learning results.
people&kids extends the French parenting concept and combines Chinese local characteristics to develop a comprehensive childcare system suitable in China, integrating the colorful learning of three languages (English,French and Chinese). Let infants and young children explore and exert their imagination in a relaxed, loving and warm environment, and help children become global citizens with an international mindset from an early age.
Activities

Registration
Please scan the QR Code or send an email to sc-event(@)ccifc.org for registration or more information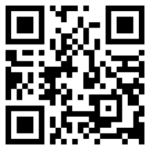 Event Location