This training is conducted in Chinese. 本次课程用中文授课。
COURSE BACKGROUND 课程背景
matter the communication is conducted on the reason of sick leave, incompetence, disciplinary action, or significant changes in objective circumstances, the quality of communication will impact the progress and result of the individual labor relations adjustment under different standpoint and requests confrontation. You may improve skills to handle difficulties and challenges on individual cases through learning & practicing Labours methodology on exit communications.
无论是基于病假、不胜任、违纪、还是客观情况发生重大变化所开展的离职沟通,在立场不同、诉求不同的客观"对立"下,沟通质量的高低会直接影响劳动关系个案调整的走向和结果,通过学习、实践赉擘斯有关离职沟通的经典方法论可以有效地提升以沟通为抓手解决复杂个案的能力。

You may learn the method & technic on the 5-step exit conversation from opening to the closure. Through typical communication examples, you may also learn solutions under different scenarios such as dealing with collective actions and communicating with depression patients.
从如何开场到怎么"画句号",为您带来离职沟通"五步法"的道与术。如何处理"抱团"事件,如何与抑郁症患者沟通,典型情形下的沟通示例给您更多场景化方案。
COURSE OUTLINE 课程大纲
1.Understand the communication during the course of employee redundancy and the reason why it's difficult doing the communication.
如何理解人员裁减过程中的"沟通",离职沟通"难"在哪里?

2.When conducting the challenging exit communication, aspects that HR personnel shall consider so as to eliminate potential risks and contractions.
面对高难度的离职沟通,人力资源管理者应该考虑哪些方面的问题,以有效化解潜在风险和矛盾?

3.How to use the 5-step method of exit communication to resolve contractions harmoniously & efficiently.
如何运用离职沟通五步法,高效和谐的化解争议?
ACTIVITY AGENDA 活动流程
1. Opening, speaker and guest introduction | 开场,老师、嘉宾介绍
2. Two aspects of individual cases | 个案处理的一体两面
3. Adequate preparations prior the communication | 沟通前的充分准备
4. The five step method for exit communications | 赉擘斯离职沟通五步法
5. Q&A | 现场问答
This training is for middle and senior managers in HR, operations, legal and other departments, subject to review and confirmation by the organizer.
此次培训面向HR、运营、法务等部门的中高级管理者,需经主办方审核确认。
Schedule
Thursday 15 September 2022

| | |
| --- | --- |
| 14:00 - 16:30 | Session |
Trainer 讲师
邵 博
邵博先生拥有十余年劳动关系管理咨询和项目经验,曾主持互联网、金融、化工能源、制造、通信、地产等诸多行业的龙头企业、上市公司的规模性劳动关系调整项目90余个。 邵博先生同时为伦交所、毕马威、电通广告、平安银行、中建投等行业头部企业提供劳动法律日常咨询服务。 邵博先生能协助企业进行有效的预见和预判,并以管理目标和结果为导向,活用劳动法律法规及劳动关系管理情境下的沟通技术,快速建立企业目标实现、员工满意认可的平衡解决方案,平顺、高效的处理各类实操问题。 邵博先生毕业于中国人民大学人力资源管理专业。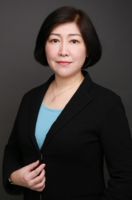 刘 小 玲
刘小玲女士拥有超过二十年管理从业经验。曾供职于DHL、道达尔、美国联合技术等世界五百强企业,先后担任人力资源管理,业务部门总经理,销售副总裁等工作。 她对组织变革管理、企业文化建设、人才培养与发展体系构建有着丰富的实践经验。曾经主导公司战略制定及实施,并在多次企业并购中担任核心工作,完成合并后融合转型,成功重塑企业文化;对人力资源管理、组织设计,企业文化建设与再造,领导力开发等有着深厚的造诣。还曾带领销售团队完成重大业务转型与业绩提升;达成企业转型,人才结构改造,业绩翻番的目标。
Registration 课程报名
Please scan the below QR code or click here for registration
Or
send an email to: sh-training@ccifc.org
Event Location