This training is conducted in Chinese. 本次课程用中文授课。
COURSE INTRODUCTION 课程介绍
The low-code platform is the greatest invention in the world in the past 10 years. The current president of Microsoft said that in the next 5 years, 500 million new applications will be developed, which will be more than the cumulative number in the past 40 years. By 2024, 65% of enterprises will be built in a low-code way.
低代码平台是近10年来世界上最伟大的发明,微软现任总裁说,在接下去的5年内,将会有5亿新应用被开发,这会比过去40年累计的数量还多,到2024年65%的企业将会以低代码的方式得以构建。
The so-called low-code means that no IT background or any code knowledge is required, that is, a platform for developing computer applications. To improve work efficiency, save paper and money, Power Platform low-code platform is the most important tool to enable enterprises to digitalize!
所谓低代码,即不需要任何IT背景,也不需要任何代码知识,即可以开发计算机应用的平台,借助它,我们可以大量的提高工作效率,节约纸张和资金,所以,Power Platform低代码平台是使企业实现数字化的最重要的工具!
课程纲要 Training Outline
1. Power Platform Introduction | 平台介绍
Introduction of low-code LCDP platform | 低代码LCDP平台介绍
Introduction to Power Apps | Power Apps 应用介绍
Introduction to Power Automate application | Power Automate 应用介绍
2. Power Apps Basic | 基础知识
Getting Started | 入门
Basic knowledge | 基础知识
Independent controls | 独立控件
3. Power Apps Function | 功能区
Power Apps development general process | Power Apps 开发通用流程
Power Apps development interface | Power Apps 开发界面
Core controls, Core attributes, Gallery, Table, Forms, Core functions | 核心控件、核心属性、核心组件、核心组件、核心组件、核心函数
4. Best Practice | 实战
Make a full-featured APP in one minute | 教你在一分钟之内做一个全功能
APP Product query customization system based on super global search function | 基于超级全局搜索功能的产品查询定制系统
Quick query system based on O365Users module advanced application | 基于O365Users 模组高级应用的员工信息快速查询系统
* Software: All participants should have a Microsoft Office account (We can provide for free), and Edge or Google browser.
* 软件说明:纯在线版的软件,只需要有一个微软Office的帐号,Edge或者Google浏览器即可学习使用,如若没有我司也可以免费提供。
Schedule
Tuesday 20 September 2022

| | |
| --- | --- |
| 09:30 - 17:30 | Session |
Trainer 讲师
Victor Wang 王中明
Senior data analysis expert of large multinational companies in Europe and America OFFICE & Power BI advanced training.
欧美大型跨国企业高级数据分析专家,并同时担任全中国区唯一企业Power BI & OFFICE 培训讲师,主讲 OFFICE & Power BI 高级培训。
Master of Computer Technology from Tianjin University, Six Sigma Black Belt Specialist, Office Master International Master Certification, Microsoft Power BI Data Analyst Certification, Microsoft MCT Instructor Certification, Microsoft MCSE Certified Engineer – Win Server direction, National Second Prize in the First Microsoft China Power Platform Hackathon Competition
天津大学计算机技术硕士、Six Sigma 黑带专家、Office Master 国际大师认证、微软Power BI 数据分析师认证、微软MCT讲师认证、Microsoft MCSE 认证工程师 – Win Server方向、首届微软中国 Power Platform黑客松大赛全国二等奖
Registration 课程报名
Please scan the below QR code or click here for registration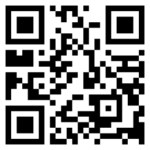 Event Location