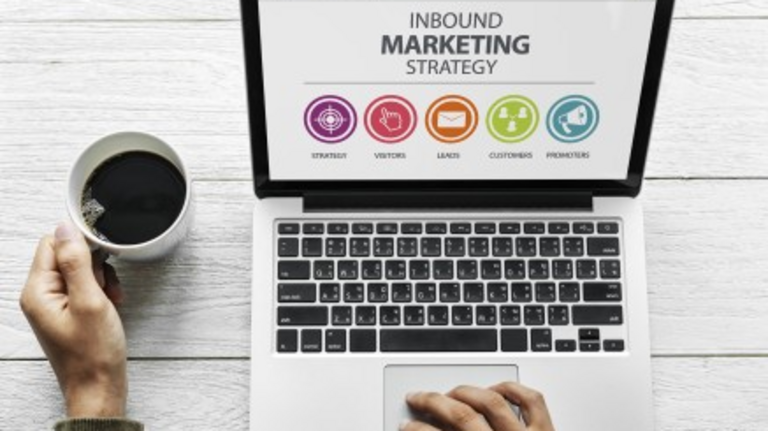 Online Marketing Series Training: Content Marketing, Fans management, Shot Video Skills (in Chinese)
企业线上营销攻略系列培训:内容营销、粉丝运营及短视频技巧 (中文授课)
Lesson 1: Online Marketing: 5 Key Points of Content Marketing
Lesson 2: Fans Marketing: Attract Customers and Keep Fans
Lesson 3: Video Marketing: Short Videos and Live Streaming
第一课:《企业线上营销攻略:5大要点学会内容营销》 (3小时)
第二课:《企业如何用粉丝思维和运营技巧提高拉新、获客、留存率和转化率》(3小时)
第三课:《企业线上营销攻略:如何做好短视频营销和直播营销》(6小时)

Notice 课程说明:
This course is taught online in Chinese and details will be given after payment.
The lessons are paid and taught individually.
本课程以线上中文授课方式进行,报名成功后获得线上授课的具体信息。
三节课内容彼此独立,可单独报名。
Course Schedule 课程时间:
9:00-12:00, April 29th
Online Marketing: 5 Key Points of Content Marketing
14:00-17:00, April 29th
Fans Marketing: Attract Customers and Keep Fans
9:00-16:00, April 30th
Video Marketing: Short Videos and Live Streaming
4月29日上午9:00-12:00 《企业线上营销攻略:5大要点学会内容营销》
4月29日下午14:00-17:00 《企业如何用粉丝思维和运营技巧完成拉新、获客、留存率和转化率》
4月30日,9:00—16:00 《企业线上营销攻略:如何做好短视频营销和直播营销》
Price 课程费用:
Online Marketing and Fans Marketing: 750 for members | 850 for non-members
Video Marketing: 1500 for members | 1700 for non-members
*-10% discount for complete program
4月29日的两个半天课:会员价750元一个人,非会员价850。
4月30日的全天课:会员价1500元一个人,非会员价1700元。
*一次性报名三节课,可享受9折优惠。

Who Should Attend 课程受众:

Marketing Department and Digital Marketing Team
企业的市场部,企业的新媒体运营团队。

Course Background 课程背景

The covid-19 changes our lives forever and the quarantine policy accelerates online communication and the online marketing skills becomes a must for a company.
The idea of marketing is to find and attract potential customers, helping the sales. The rule is: Where there are the customers, there are the markets.
Even after covid-19, people's behavior won't change: they will accept online shopping methods including Tik Tok and live stream shopping and the companies must follow this trend and change from offline to online.
How to use online marketing skills to attract new customers and finish the deal? How to keep loyal customers to raise the repurchase rate? How to use fans to advertise your products?
This course will help the companies understand online marketing skills, providing guidelines and examples for daily practice.
2020年开局,企业迎来严峻考验:新冠肺炎疫情导致人群不能聚集。2月份开始的持续两个月的全国范围内的"宅家"直接促进了线上交流方式的迅速普及。无论是直播、短视频还是远程工作,曾经人们预计需要三到五年时间才能够普及的线上方式,几乎一夜之间就完成了教育。忽然间,似乎所有企业都开始玩起了直播带货,抖音营销……曾经被认为只有美妆服饰等B2C商业才会采用的线上引流方式,已经大规模的被传统企业所接受:汽车界开始直播卖车,传统制造业也开始电商卖设备……
市场营销工作就是不断发现和拓展新的潜在客户,为销售的跟进工作打好前站。做营销做市场有一个最根本的原则:受众在哪里,市场就在哪里。疫情过后,人们已经接受的线上方式并不会改变,也就是说,"线上营销"不会是暂时的替代行为,而将是长期的行为模式的改变。企业应该如何应对疫情后的市场变化和消费者行为模式的变化?
随着线上的购物和信息获取方式的全民普及,企业势必转向线上获客。如果把数字营销的快速传播的优势和线下营销的落地结合起来,打通线上线下,建立自己的长期持续获客的渠道和方法,对于企业的客群建设和销售转化率会有明显提升。
本系列课程将帮助企业初步理解线上获客方式,对进一步的运营提供借鉴思路和实践技巧。
【Course Outline 课程大纲】
Lesson 1: Online Marketing: 5 Key Points of Content Marketing
第一课:《企业线上营销攻略:5大要点学会内容营销》
【Course Objective 课程目标】
Understand the logic and operation procedures of online marketing
Understand the pros' and cons' of online marketing
Be able to build your own online marketing team
Be able to make an online marketing plan
Be able to evaluate online marketing plan, manage budget and KPI
理解"线上营销"的战略意义及"线上营销"的流程和逻辑。
理解现有线上营销方式的优缺点。
能够建立自有线上营销的团队。
能够根据企业情况独立设计一套线上营销的可执行方案。
能够有效评估和管理线上营销方案的预算和KPI。
【Course Outline 课程大纲】
Session 1: Online marketing: Different strategies for different companies
1.Company should have an idea of whole-network marketing
2.Online marketing should be precise
3.Focus on content marketing: content bring fans
4.The essence of marketing is to build long-term brand trust
Session 2: Understand the date for online marketing
1.Typical features for different platforms
2.Manage the budget: data and KPI
3.See through the "Fake Data"
Session 3: 5 Key points of content marketing
1.Be interactive
2.Be spreadable
3.Be interesting
4.Be original
5.Be focus
Session 4: Build soft skills for content marketing
1.Typical qualities for a good marketing team
2.How to build a marketing team?
3.How to train and manage marketing team?
4.Skills for creative content marketing
5."Mine fields" a company should avoid
6.How to judge the team's creativity?
第一节:线上营销:不同企业不同玩法
1.移动时代的企业应具备全网营销的大局观
2.线上营销不是大而全,线上流量依然需要精准
3.线上营销重在内容营销:有内容才有粉丝才有流量
4.有效营销的本质是建立长期的品牌信任
第二节:做线上营销必须学会解读数据
1.线上营销主要平台的不同运营特点和内容要点
2.线上营销的数据化管理:预算和KPI
3.一眼看透"假数据"
第三节:详解线上内容营销的5大战略要点
1.线上平台做好内容营销的五大要素
2.第一要素:内容的互动性
3.第二要素:内容的传播性
4.第三要素:内容的趣味性
5.第四要素:内容的原创性
6.第五要素:内容的针对性
第四节:打造内容营销软实力
1.优秀的内容营销团队应该具有哪些特质?
2.如何组建内容营销团队?
3.如何培训和管理内容营销团队?
4.内容营销的创意及策划技巧
5.企业做内容营销应避免的雷区
6.如何评价团队的创意策划?
Lesson 2: Fans Marketing: Attract Customers and Keep Fans
第二课:《企业如何用粉丝思维和运营技巧提高拉新、获客、留存率和转化率》(3小时)
【Course Objectives 课程目标】
Fans marketing means use "Fans Thinking" to acquire and keep customers.
Understand "Fans Thinking", know the source of fans and how to keep them.
Build long-term online channels to accumulate private traffic.
Change from online to offline and rise the conversion rate.
企业的"粉丝"不是狭义的"微信后台粉丝"。我们涉及的"企业粉丝"泛指所有潜在客户和老客户,是指以"粉丝思维"来拉新、获客和提高老客户的留存率和转化率。
全面理解"粉丝思维",了解移动时代的粉丝来源和维护的基本理念。
学习通过建立长期的线上渠道,建立私域流量池。
学会打通线上线下营销的关键点,提高获客转化率。
Session 1: "Fans Thinking" in marketing and customer acquisition
1.Traditional way of treating "customers"
2.Traditional way of treating" old customers"
3.Membership is "customer thinking", "fans thinking" is an upgrade
4.Use "fans thinking" to build the brand and maintain customers
5.KPIs for "fans thinking": fans sharing, customer acquisition, customer retain rate and customer conversion rate

Session 2: In the social media era, company should manage the fans
1."Week connection" to acquire customers, "strong connection" for conversion.
2."Fans marketing" is the result of precise marketing
3.Social need is the engine of fans marketing
4.Similarities and differences between membership and fans
5.Find the connection for the fans: influence, branding, conversion and spreading.
6.From fans to customers: manage the conversion time
7.Manage the budget
Session 3: Key points for fans marketing: People
1.Advantages of fans marketing: precision, interaction, communication
2.Portrait your fans
3.Understand the needs of potential customers
4.The key for digital marketing is to understand fans by data
Session 4: Technical questions for fans marketing
1.Channels to acquire fans: online platform and offline scenario
2.Keep fans: WeChat group and other tools
3.Build your own "fans reservoir"
4.Keep the "water" flowing
Session 5: Keep a long-term and practical attitude in fans marketing
1.Give them key values: what's their needs?
2.Build a long-term interactive relationship with fans
3.Reward your fans
4.Treat them differently: old fans should have more benefits
Session 6: How to acquire new customers
1.The key point is to keep creating attractive contents
2.There are ways to increase fans rapidly, but do it carefully
3.Compare company with human
4.Stimulate the desire of fans
5.Provide fans with emotional connection and emotional value
6.Different platforms have different strategies: quality over quantity
Session 7: Maintain loyal fans: Retain rate and conversion rate
1.Loyal customers are the best fans: raise repurchase rate
2.Build KOLs among the fans
3.Loyal fans and active fans are the key points of online marketing
Session 8: The difference between fans
1.Difference between male and female fans
2.Difference between high income and low income fans.
第一节:企业以"粉丝思维"做市场和客户工作
1.传统的企业市场行为如何看待"客户"
2.传统的企业如何看待"老客户"
3."会员制"是"客户思维","粉丝思维"是升级版
4.用"粉丝思维"做企业的市场和品牌及客户维护工作
5."粉丝运营"的4大KPI:拉新、获客、客户留存率、转化率
第二节:社交时代,企业做好粉丝运营
1."弱关系"获客,"强关系"转化
2.做好粉丝运营是市场营销精细化的必然结果
3.社交天性是线上营销的发动机
4.传统企业会员制与线上粉丝社群的异同点
5.选定企业与粉丝的连接点:影响力?品牌力?变现力?传播力?
6.规划好粉丝运营到变现的时间维度:转化变现需要多长时间?
7.规划好粉丝运营的投入成本
第三节:粉丝营销的重点是:人
1.粉丝营销的优势:精准、互动、传播、粘性、转化
2.做好优质粉丝画像
3.深度认知潜在受众的内容需求
4.数字营销的核心是用数据不断解读"粉丝群体"
第四节:粉丝运营的技术问题:平台和技巧
1.获取粉丝的渠道:线上内容平台+线下场景
2.留存粉丝的平台:微信群为主,辅助其他工具
3.建立企业自己的"粉丝水库"
4."粉丝水库"必须流动起来,持续激发活跃度
第五节:粉丝营销的长期主义+实用主义
1.持续给粉丝喂养核心价值:粉丝所求是什么?
2.与粉丝建立有情感有内容的长期互动措施
3.成为粉丝应有奖励效应
4.区别对待:成为老粉丝应有更多的好处
第六节:新粉丝的获取:拉新和获客
1.持续不断的创作吸粉内容是关键
2.快速增粉有诀窍,使用要谨慎
3.企业做粉丝需要拟人化
4.激活粉丝的互动欲
5.粉丝需要情感连接和情绪价值
6.不同平台需要不同的吸粉策略:求质不求量
第七节:老粉丝的维护:留存率和转化率
1.高粘性用户是最佳粉丝:提高复购率
2.重视粉丝中的意见领袖,打造自有私域KOL
3.高粘性用户和活跃粉丝是线上社群运营的要点
第八节:不同粉丝群体的常见区别
1.男粉丝与女粉丝的不同
2.高收入与低收入粉丝的不同
Lesson 3: Video Marketing: Short Videos and Live Streaming
第三课:《企业线上营销攻略:如何做好短视频营销和直播营销》(6小时)
【Course Objectives 课程目标】
Understand the basic skills for short videos: content planning, basic standards, production procedures.
Tactics on Tik Tok and short video operation skills
Understand live stream skills and use it as a marketing tools
全面了解企业做短视频的必备知识:内容策划、规范、制作等。
深度了解抖音运营技巧。
全面了解直播作为营销手段的技巧和规范。
Session 1: Why do we choose short videos?
1.Typical features of different platforms: Tik Tok, Kuaishou, Bilibili, and WeChat video
2.Advantages and weakness for companies for short video marketing
3.Case study: Successful cases on short video marketing
4.Short video production: build your team
5.Tools and skills on short video production
Session 2: ABCs for Tik Tok
1.Mind the gap: Be aware of the pitfalls
2.Position your account: avoid similarities
3.Understand the recommending algorithm of Tik Tok, get free exposure
4.How to make high-quality short videos for Tik Tok
5.Taboos for Tik Tok
Session 3: First rule for running Tik Tok: make a blockbuster
1.Weight factors for Tik Tok
2.Blockbuster will raise the weight factors for your account and bring free flows
3.5 key points to make a blockbuster
4.Case study: factors for a blockbuster
5.Attract fans: use Dou+ efficiently
6.Analyze the data for each short video
Session 4: How to make a short video for Tik Tok?
1.Be systematic and relevant
2.Have enough information in the short video
3.How long should the short video be? 15 seconds or 60 seconds?
4.How to involve real people in the video?
5.Pay attention to the copywriting: title, tags and subtitles
6.Cover really matters
7.Use official materials of the Tik Tok: BGM and activities
8.How to catch the hotspot?
Session 5: Basic knowledges before livestreaming
1.The key of success is not about" livestreaming"
2.Livestreaming must be built on the fan base
3.Manage the team and pay attention to the experience of the audience
4.Livestreaming is serious, make a plan
5.KPIs for livestreaming: evolve fans or sale goods
6.Advantages and disadvantages of different platforms
Session 6: Different livestreaming styles for different companies
1.Livestreaming+ branding: online marketing
2.Livestreaming+ offline sales: sales channels
3.Livestreaming+ e-commerce: typical business method
4.Livestreaming+ lectures: contents matter
5.Livestreaming+ press conference: break the limit of space
6.Livestreaming+ entertainment: contents widely distributed
Session 7: A good livestreaming must be prepared
1.Case study on the disastrous livestreaming
2.Be attractive to the audience
3.Livestreaming is a live show, be entertaining
4.Audience are impatient: have a fast pace
5.Planning and rehearsal: be prepared
6.Warm up before the livestreaming
7.Give benefits in the livestreaming
8.One successful livestreaming is easy, the hard part is repeat the success
第一节:企业为什么要做短视频营销?
1.短视频各平台特点一览:抖音、快手、B站、微信视频号
2.企业做短视频营销的优势与弱势
3.企业短视频营销的成功案例
4.短视频制作:团队搭建及分工
5.短视频制作的工具和基本技巧
第二节:抖音营销入门必备知识
1.抖音运营不可不知的"陷阱"
2.做好抖音首先要做好内容定位:避免内容同质化
3.了解抖音的算法推荐,踩对点才有免费流量
4.如何制作质量合格的抖音视频
5.哪些禁忌会引发抖音"限流"?
第三节: 抖音运营成功铁律:必须做出爆款
1.抖音给账号打分数定权重
2.爆款会大幅提高权重,带来免费流量。
3.掌握了5大要点,你也可以出爆款
4.抖音爆款5要点案例详解
5.吸粉及投放技巧:高效使用投放工具
6.铁律:对每一条短视频做数据分析
第四节:制作抖音视频的具体技巧
1.长期内容的相关性和系统性
2.频内容的信息量要不多不少
3.视频呈现的节奏:15秒-60秒如何衡量?
4.真人出镜如何设计?
5.文案非常重要:标题、字幕、文字标签
6.封面设计不好会导致审核不通过
7.如何用抖音官方平台的素材:BGM和活动
8.如何蹭热点
第五节:企业做直播之前必备知识
1.直播营销的成功关键不在于"直播"
2.直播营销必须建立于粉丝社群的基础之上
3.请高度重视直播的观众体验,做好管理工作
4.直播是一场严肃的市场营销战役,做好全面管理方案
5.目标第一:图个人气还是图个收益?
6.常见直播平台优缺点对比一览表
第六节:企业常见直播营销的不同做法
1.直播+品牌内容:市场营销的线上新阵地
2.直播+线下场景销售:替代部分线下场景的获客路径
3.直播+电商销售:目前主流商业模式
4.直播+企业场景:眼见为实的企业形象建设
5.直播+讲座:降低运营成本,凸显内容为王
6.直播+发布会:突破地域限制,体现线上优势
7.直播+娱乐:内容传播广泛
第七节:一场成功的直播需要做好的功课
1.各种直播翻车大全:总结一些经验教训
2.直播更加考验对观众的吸引力
3.直播是一场真人秀:策划"娱乐性"
4.线上观众的耐心更差:节奏设计要紧密
5.提前做好策划和预演,主演一定要认真练习
6.做好预热传播,大规模引流
7.直播也要发福利
8.直播第一次不难,难的是第一百次。

Registration:
Please write an e-mail to sc-hr@ccifc.org to complete your registration