精准获客法:如何提高线下活动的策划和执行度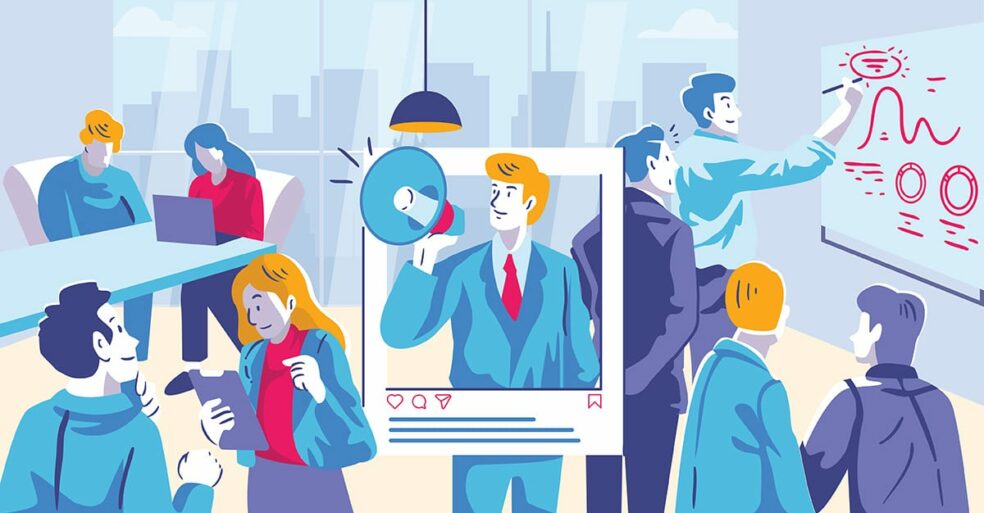 Notice: This training is conducted in Chinese.
The pandemic has made more enterprises pay attention to online communication. However, it is through the practice of online marketing that we realize that face-to-face communication is always the most effective way of communication, and offline activities have irreplaceable advantages. Especially for high unit price products and B2B services requiring complex decision-making process, the sense of trust brought by offline marketing is difficult to replace.
The course is aiming to help the marketing and public relations teams to systematically sort out all links of activity management.
疫情让更多企业开始重视线上传播。不过,正是通过线上营销的实践,我们进一步认识到:面对面沟通始终是最有效的传播方式,以及线下活动具有不可替代的优势。尤其是对于需要复杂决策过程的高单价产品和B2B服务,线下营销带来的信任感是难以替代的。
对于公关人员,线下活动是企业品牌建设的工作,从媒体关系管理、投资人关系管理到合作伙伴关系管理,侧重于内容和高端。对于市场营销人员,线下活动就是配合新品发售,新市场拓展的必须手段了,侧重于消费者和转化率。做好一场线下活动并非易事。线下活动无论大小,如同一场"真人秀":现场、实时、不可逆转……如果做砸了,任何小瑕疵都暴露与众目睽睽,乃至引发舆情危机。而高质量的线下活动,是极佳的低成本获客方式。
本课的目的是帮助企业的市场和公关人员系统化的梳理活动管理的各个环节,活动无小事,细节见功夫。

Course Outline 课程大纲
I. Crisis Public Relations
第一节:活动现场危机公关:预防!预防!预防!
1. 公开活动是企业舆情危机的高危现场
2. 发言人的言论管理必须提到第一优先级
3. 有媒体和没有媒体的活动不一样
4. 做好活动第一课:如何不搞砸了?
II. How to make event planning
第二节:大型活动必须做好策划
1. 活动策划的第一要务:战略
2. 选好活动形式
3. 如何做一张年度活动日历
4. 活动策划书怎么写:干货、可执行、少废话
5. 活动策划中的那些坑
III. Design of theme and content
第三节: 主题内容设计:让听众觉得值得
1. 内容和选题必须要有大局观
2. 好内容必须分清主次
3. 主题内容的设计和细分发言的设计
IV. The importance of spokesperson of an event
第四节:发言人:活动是真人秀,发言人就是演员
1. 合适的题目必须由合适的发言人来阐述
2. 目标发言人名单怎么拟定?
3. 邀约发言人是一门艺术,也是一门商业
4. 提前和现场管理发言人
V. Invitation of the accurate participants
第五节:参会者:邀请精准听众是个大挑战
1. 线下活动的获客效果以能否邀请到精准听众来衡量
2. 邀请函是传播和预热的一部分
3. 邀请听众是一门管理学:要监督要考核
VI. Overall management of offline activities
第六节:如何做好线下活动的"总导演"
1. 一场活动必须有位总导演
2. 如何搭建活动管理团队
3. 流程要有战略观和大局观
4. 活动的场地怎么选
5. 视觉设计是内容的重要组成部分
6. 活动前的场地搭建管理
7. 活动前的准备工作
8. 一场活动需要哪些文案——从策划到完结
9. 活动流程的策划和节奏控制
10. 茶歇及宴会的安排
11. 外部团队管理要点
VII. Communication for offline activities
第七节:线下活动的传播怎么做?
1. 传播三阶段:预热、现场、报道
2. 预热的多种手段和目标:邀约、造势
3. 现场传播:线上线下气氛组
4. 后续报道:跟进复盘不可少
VIII. Comprehensive communication matrix of Industry Exhibition
第八节:行业展会的综合传播矩阵
1. 一场行业展会的必备工作清单
2. 行业展会要做成年度传播大事件
3. 行业展会案例解析
IX. Event budget management
第九节:活动预算的管理和节约
1. 活动预算的基本内容
2. 把钱花在刀刃上:论浪费预算的不必要开支都有哪些?
3. 场地预算怎么节约?
4. 活动搭建预算怎么节约?
5. 哪些费用绝对不能节约?
X. Emergency management and plan
第十节:突发情况的管理和预案
1. 墨菲定律:每一次活动必定会出一个岔子(各种真实案例)
2. 过于花哨的启动仪式等会有很大风险
3. 重要发言人临时缺席怎么办?
4. 媒体出状况,怎么办?
5. 安全事故怎么预防?
Agenda
Date: November 4th, 2021
Time: 9:00 am - 5:00 pm
Venue: 4th Floor, Office C405, Lufthansa Centre, No. 50 Liangmaqiao Road, Chaoyang District, Beijing
Language: Chinese
Fees: 2300 RMB for Members, 2600 RMB for Non-Members